Inner containment dome set up at Rooppur unit-1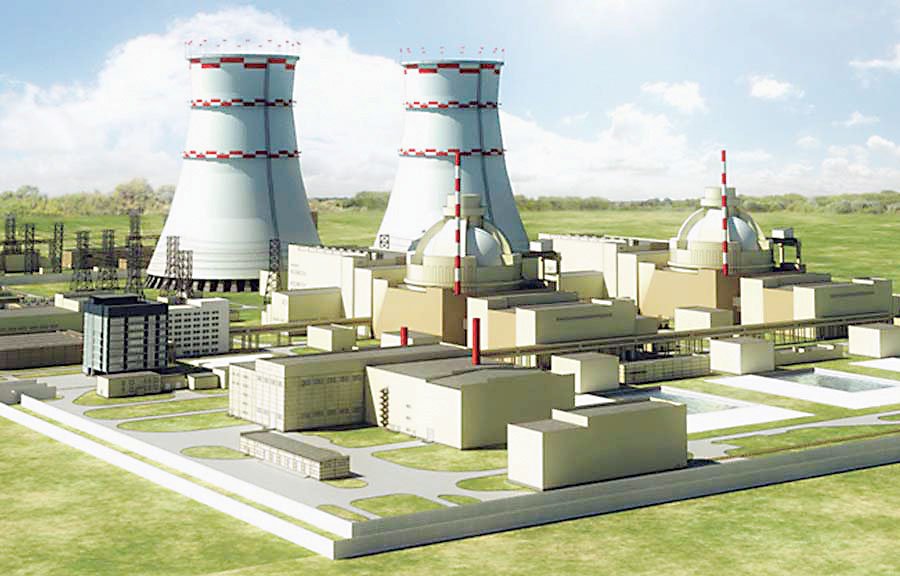 DHAKA, Aug 4, 2021 (BSS) - The installation of metal structures for the inner containment dome has been completed in the power unit No-1 reactor building at the Rooppur NPP construction site, according to a message received here today.
Specialists of the Trest RosSEM LLC subcontractor in the PRB implemented the lifting and installation of the last tier of the inner containment dome, as part of the general contractor for the Rooppur NPP construction is ASE JSC of the Rosatom Engineering Division), it said.
"An important key event of 2021, i.e. mounting the inner containment dome metal structures up to +60.500 elevation has been completed at power unit No. 1. Another very important landmark has been successfully passed on the path of the Rooppur NPP construction. The next stage of works at this power unit will include works for connecting and starting up a polar crane, assembling a reactor vessel, a steam generator, and a main circulation pipeline," said Alexey Deriy, ASE JSC Vice-president - Director for the Rooppur NPP construction project.
The message said that the installation works on the inner containment dome mounting were carried out in two stages -from +44.100m elevation to +51.700m elevation and further on to +60.500m elevation.
The lower part of the dome is a metal structure of 44m diameter and 185t weight installed in its regular place a week earlier, it added.
In the near future, specialists will start concreting the inner containment above the +44.100 elevation. In September, it is planned to carry out an operation to install the power unit No. 1 reactor vessel into the design position.
The Rooppur NPP site is located on the eastern bank of the Ganges River in the Pabna district at a distance of about 160 km northwest of the city of Dhaka, the capital of the Republic of Bangladesh. The facility is designed and constructed by the Engineering Division of the ROSATOM State Corporation.
The nuclear power plant will consist of two VVER-1200 reactor power units, their the life cycle is expected to be 60 years with the possible extending of the service life for another 20 years.
The Russian design with VVER-1200 reactors successfully implemented at Novovoronezh NPP- 2 was selected for the first NPP in Bangladesh. This is an evolutionary GenIII+ design which fully complies with all international safety requirements.