Experts for increasing efforts to tackle COVID-19 pandemic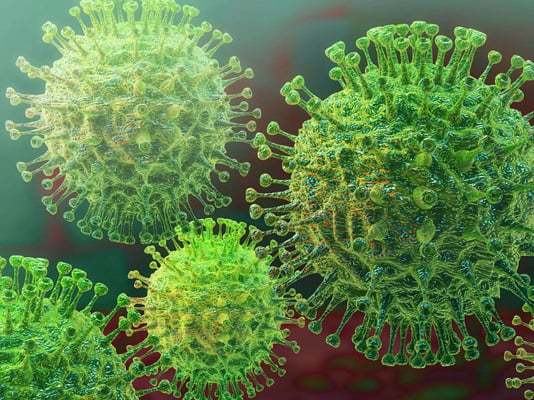 DHAKA, Aug 1, 2021 (BSS) - Experts at a dialogue today underscored the need for increasing efforts and synergy between initiatives to tackling COVID pandemic.

They observed that the second wave of the COVID-19 pandemic has hit Bangladesh since March and the country has been facing a surge of COVID cases due to the delta variant, where the most affected people were from rural areas.

The effective containment of which would require breaking the chain of infection and that can be broken by preventive measures, such as adherence to health regulations, including behaviour change of the people; isolation of the infected patients; putting in quarantine those who are suspected of being infected; and increasing the vaccination coverage, they opined.

These observations emerged at the virtual dialogue on "Civil Society and community-based Initiative to address the pandemic" organised by the Citizen's Platform for SDGs, Bangladesh and The Hunger Project, said a press release.

Speakers at the dialogue informed that there is a lack of awareness among people about the impact of COVID.

It is quite difficult and time-consuming to bring behavioural change among people and the COVID-19 virus is highly contagious, can mutate fast, and patients with lack of symptoms are present, they opined.

They mentioned that there is a lack of awareness campaigns and community involvement and in this situation, it is vital to abide by health guidelines provided by the World Health Organization (WHO).

"Various efforts at the national and local level and synergy between them is required. At the same time, there is a need for well-thought-out science-based methods: testing, contact tracing, segregation, etc.
The local government institutions need to be involved in planning, coordination and monitoring at the local level.
Community ownership and involvement through social mobilisation is essential. It is important to give importance to the social determinants of health.
Strengthening the public health infrastructure is essential; ensuring there is vaccine access for all; initiatives to increase technical skills among volunteers; initiatives to address economic and social challenges and increased research are among other vital recommendations to deal with the situation," they opined.

Dr Badiul Alam Majumnder, Country Director, the Hunger Project made the keynote presentation at the dialogue. Coronavirus Resilient Villages' (CRV) initiative, implemented last year in about 1200 villages across Bangladesh.

This model is designed to pursue the WHO technical guideline of Risk Communication and Community Engagement with the purpose to prevent the spread of the virus.
This volunteer-driven, community-led initiative involving the community's gatekeepers has already produced promising results and is considered by experts as the most appropriate approach for containing the spread of COVID-19 infection in Bangladesh.

Dr Debapriya Bhattacharya, Convenor, Citizen's Platform for SDGs, Bangladesh and Distinguished Fellow, Centre for Policy Dialogue (CPD) stated that to tackle COVID 19 there is no alternative to civil society and community based initiatives.
He also stated that there is a lack of coordination between efforts by the government and non-government initiatives. Dr Bhattacharya highlighted that the government provides no specific instructions for a collective effort to tackle the pandemic. He suggested outlining policies in this regard.

Fazle Hossain Badsha, Member, Standing Committee on Ministry of Education, Bangladesh Parliament and Mohammad Shahiduzzaman, Member, Standing Committee on Ministry of Industries, Bangladesh Parliament, were present as special guests in the dialogue.

Fazle Hossain Badsha stated that it will be difficult to tackle the COVID situation without the help of civil society and community-based initiative and also acknowledges the lack of guidelines to address this issue.

Mohammad Shahiduzzaman stated that still now there is misconception about COVID 19 among the common people. Although there are initiatives taken by the public and private sectors, still further importance has to be given to increase awareness.

Professor Rehman Sobhan, Chairman, Centre for Policy Dialogue (CPD); Professor Rounaq Jahan, Distinguished Fellow, Centre for Policy Dialogue (CPD) and Anir Chowdhury, Policy Advisor, Aspire to Innovate (A2I) Programme were present as Guests of Honor in the dialogue. Professor Rounaq Jahan emphasised on lack of coordination at the local level.

She called for increased awareness and recommended collective and coordinated efforts of public and private sectors.

Anir Chowdhury added that increasing awareness, to tackle COVID 19, is not enough. He stated the importance of proper use and distribution of masks.

He highlighted that voluntary initiatives at the local level are required and proper data should be there to effectively implement these activities.

Professor Rehman Sobhan stated that there should be a collective effort with the civil society and the public organisation at the Upazilla level and an example needs to be set.

He further said that learnings from this example should be used to implement collective efforts across the country.

Swapan Kumar Das, Chairman, Fakirhat Upazila Parishad, Bagerhat and Sayeed Mehedi, Chairman, Kaligonj Upazila, Satkhira were also present as Special Speakers. They stated that, in rural areas there are various challenges for public awareness campaigns which are acting as barriers.

Dr. Abu Jamil Faisel, Public Health Expert Advisor, Ministry of Health and Family Welfare (MOHFW), Assigned to Sylhet Division, Adjunct Faculty at State University of Bangladesh (SUB), Bangladesh University of Health Sciences (BUHS) and University of Dhaka; Dr. Lelin Chowdhury, Public Health Expert and Chairman, Health and Hope Hospital; Salima Sarwar, Executive Director, Association for Community Development (ACD), Rajshahi; Swapan Kumar Guha, Executive Director, Rupantar, Khulna; Bazle Mustafa Razee, Executive Director, Friends in Village Development Bangladesh (FIVDB), Sylhet will be Discussants at the dialogue. They highlighted various initiatives at the national and local levels and emphasised on the lack of COVID awareness among people, especially at the local level.

Dr Ahmed Mushtaque Raza Chowdhury, Convener, Bangladesh Health Watch (BSW), Former Vice Chairperson, BRAC, Adviser, James P Grant School of Public Health, BRAC University chaired the session.

Representatives of different development organisations, public representatives, individuals associated with social movements, who are specifically working in this area attended the dialogue. The dialogue was also attended by partner organisations and Core Group Members of the Citizen's Platform and media professionals.