Momen clarifies position over "misunderstanding" with Mannan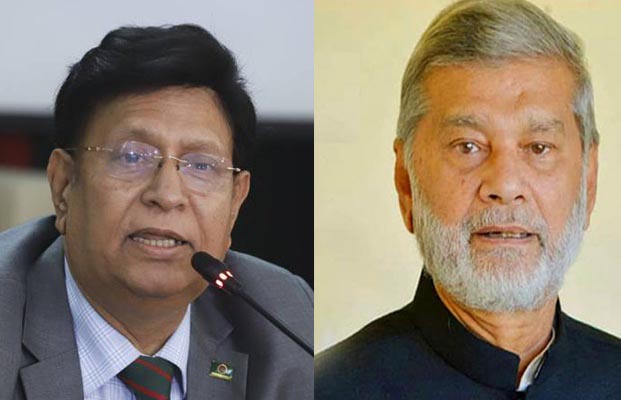 DHAKA, June 22, 2021 (BSS) - Foreign Minister Dr AK Abdul Momen today called as "misunderstanding" an assumed dispute with his "long term friend" Planning Minister MA Mannan over a railway project as it widely appeared in the media.
"I don't have any conflict with him (Mannan), he is my old friend and we have a solid friendship in last 50 years," he told reporters at his office today.
Momen said he had sent a demi-official (DO) letter to Railways Minister Nurul Islam Suajn "in good faith" being instigated by some lawmakers from Sunamganj district.
The five lawmakers were opposed to the planning minister's idea and Momen said he later realised that it was a matter of "internal politics of Sunamganj".
"I should have talked to Mannan (before sending a letter to Railway Minister). Now I will have to look at it. I feel sorry about it," Momen said.
The foreign minister said he would talk to the planning minister regarding the issue to dispel the misunderstanding but simultaneously added he was surprised to see his "old friend's" reactions over the DO letter.
In a Facebook post, Mannan earlier expressed his surprise over the foreign minister's letter and said Momen should have discussed the matter with him before taking a side on the issue.
The proposed railway link is aimed to link Chatak with Sunamganj and Mohanganj.
Mannan hails from Sunamganj while Momen hails from neighbouring Sylhet.
The railways ministry in 2015 assessed three possible routes to connect Sunamganj town with Chhatak, which will connect with Dhaka via Sunamganj's Dharmapasha and Netrakona's Mohanganj upazilas.