Steps will be taken against IPTVs running without rules: Hasan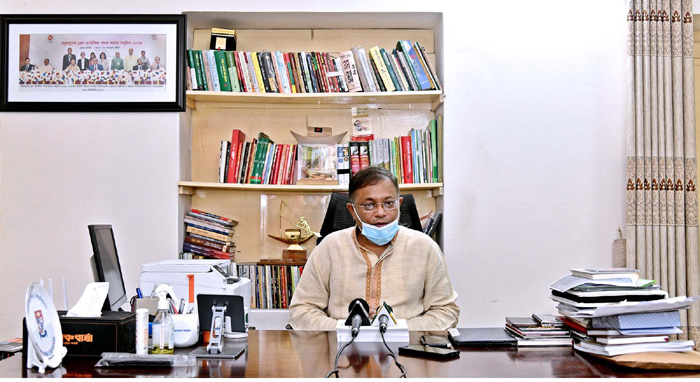 DHAKA, July 30, 2021 (BSS) – Information and Broadcasting Minister Dr Hasan Mahmud today said the government will take steps against the Internet Protocol Television (IPTV) channels running without rules and regulations.
He came up with the remark while talking to reporters at his official residence here, a handout said.
Hasan, also the Awami League joint general secretary, said some IPTV channels are involved in spreading rumours by airing fake news.
He said it has been observed that some IPTV channels opened their offices and are hiring district correspondents before getting approvals. These things must be brought under a regulation, he added.

Hasan said it is not right that one would do anything what he or she wishes by launching an IPTV channel.
"Good quality IPTVs will get approval and steps will be taken against the channels, which faced allegations, after examining those," he said.

The information minister said applications were asked earlier from the IPTVs for getting registration, while over 500 applications were received in this regard.
"The scrutiny of these applications is almost completed. Good quality IPTV channels will get registration," he added.
Responding to a question about Helena Jahangir who was running an IPTV – Joyjatra, Hasan said they should be more alert in including her in the AL committee but action is being taken against her.
"We will scrutinise all the allegations against her IPTV. If these allegations are found true, action will be taken against her," he added.
Later, the information minister discussed various aspects of the country's film industry with Bangladesh Film Exhibitors' Association chief adviser Sudipta Kumar Das and eminent filmmaker Mushfiqur Rahman Gulzar.