'Pushti Bagan' to ensure nutritious food for all: Razzaque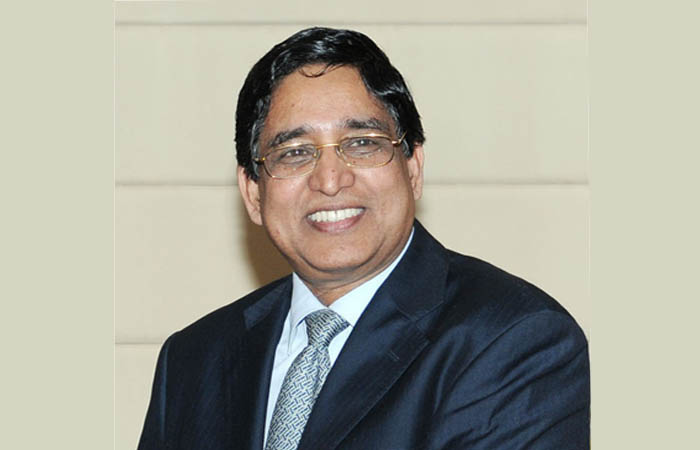 DHAKA, June 22, 2021 (BSS) - Agriculture Minister Dr Md Abdur Razzaque today said that the 'Paribarik Pushti Bagan' project is being implemented to bring the fallow land under cultivation as per the directives of Prime Minister Sheikh Hasina to address the food crisis in the pandemic situation and keep the rural economy afloat.

"About 5 lakh 'Pushti Bgan' will be set up through this project spending Tk 438 crore. If the project is implemented successfully, it will increase food production as well as meet the needs of family vegetables and nutrition..." the minister said while speaking as the chief guest at an awareness workshop on 'Establishing Paribarik Pushti Bagan in Uncultivated Fallen Lands and Homestays' at BARC auditorium in the city this afternoon, said a press release.

Directing the senior officials of the ministry and the Department of Agricultural Extension to monitor the smooth implementation of the project the minister said, "After independence, our total budget was only Taka 786 crore. Today, a project of Taka 438 crore has been taken to set up a nutrition garden in the backyard."

Prime Minister Sheikh Hasina is giving utmost importance to increase food production and food security even during the epidemic, Abdur Razzaque said.

He said about 1.41 lakh 'Pushti Bagan' had been set up in 4,431 unions across the country last year at a cost of Tk 36.37 crore before the project was taken up.

In March this year, the ECNEC approved a Tk 438 crore project to set up 'Paribarik Pushti Bagan' in uncultivated fallow lands and backyards. The three-year project is being implemented in all upazilas of the country.

Under the project, vegetables, fruits and spices will be cultivated in 100 unused lands of each union and municipality. If the project is implemented properly, safe quality vegetables, spices and seasonal fruits will be produced.

The produced crops will meet the nutritional needs of the family as well as increase the income of the farmers. By involving the farmers in income generating activities through community based vermi-compost production, it will help in transforming the farmers at the rural level into a skilled population.

Senior Secretary of the Ministry of Agriculture Mohammad Mesbahul Islam was present as the special guest at the workshop.

Director General of the Department of Agriculture Extension Md. Asadullah presided over the function while Additional Secretary (PPC) of the Ministry of Agriculture Md. Ruhul Amin Talukder, Additional Secretary (Planning) Dr. Md. Abdur Rauf, Executive Chairman of BRC Dr. Sheikh Md. Bakhtiyar and Project Director Md. Maidur Rahman also spoke, among others.