Land ministry issues circular to ease land-related sufferings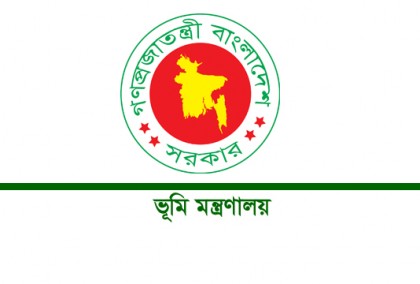 DHAKA, July 29, 2021 (BSS) - The Ministry of Land today issued a circular incorporating detailed instructions for the assistant commissioners to correct any clerical mistake, fraudulent entry and 'bona fide mistake' in the final printed and published ledgers (Khatian) after a land survey.
If the Assistant Commissioner (Land) at the field level can ensure the necessary services as per the instructions mentioned in the circular, the land owner will not have to go to the civil court (Dewani Adalat) and Land Survey Tribunal to rectify the minor errors in the ledger, said a press release here today.
The circular will greatly reduce the sufferings of the people related to land, the release said, adding that landowners can easily get the necessary directions by reading the circular.
Earlier, a circular was issued in 2015 to correct the errors in the ledger, but it was not easy due to various complicated issues of land.
As such, Land Minister Saifuzzaman Chowdhury gave directions for issuing a circular which can be used as a reference by field level officials.