Outgoing army chief meets President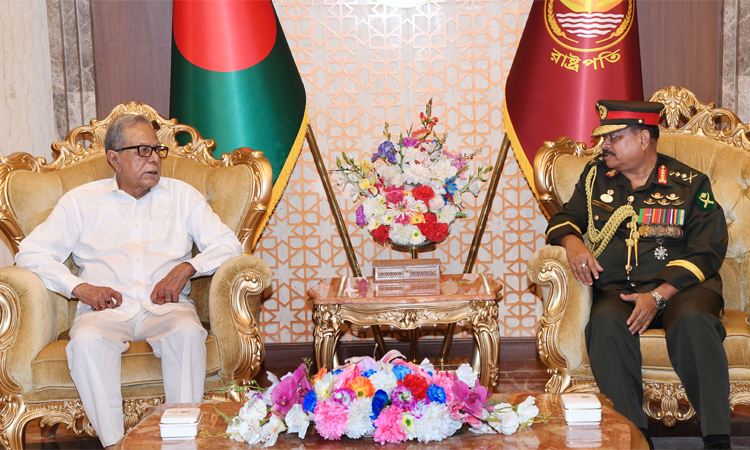 DHAKA, June 22, 2021 (BSS) - Outgoing Chief of Army Staff General Aziz Ahmed paid a farewell call on President M Abdul Hamid at Bangabhaban here this evening.
After the meeting, President's Press Secretary Md Joynal Abedin said the outgoing army chief briefed the President about the overall steps undertaken during his tenure for the development of the Bangladesh Army.
General Aziz thanked the President for his overall support to do his assignment as the army chief, the press secretary added.
President Hamid lauded the various initiatives and activities of the outgoing Chief of Army Staff in modernizing the army and thanked him for his successful discharge.
President's Office Secretary Sampad Barua, Military Secretary Major General SM Salah Uddin Islam, Press Secretary Md Joynal Abedin and Secretary (attachment) Wahidul Islam Khan were present there.