Nazrul expotent Firoza be remembered thro archive: Speaker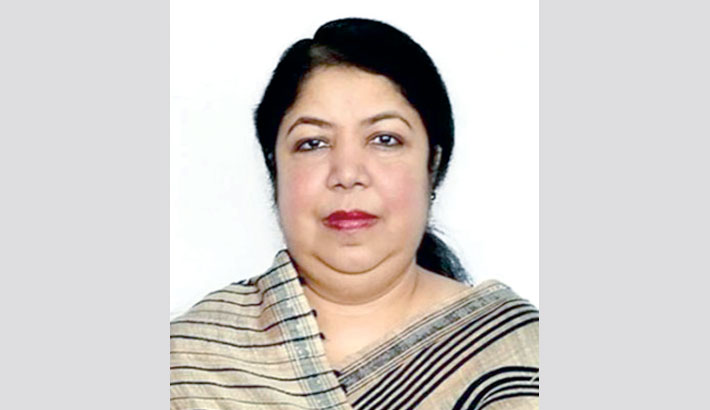 Dhaka, 29 July 2021(BSS) -Jatiya Sangsad Speaker Dr Shirin Sharmin Chaudhury today said that legendary Nazrul Sangeet exponent Firoza Begum will always be remembered through Firoza Begum Archive.
"This archive will inspire the next progeny to practice Nazrul songs and everybody will be able to remember the national poet Kazi Nazrul Islam with respect through his songs," the speaker said while speaking as the chief guest at the virtual inaugural function of the Firoza Begum Archive website launched by the ACI Foundation last night, said a press release.
The speaker said that singer Firoza Begum has been engrossed in practicing music more than seven decades.
Mentioning that Firoza Begum had taken various steps to preserve the pure notation and melody of Nazrul music, Dr. Shirin Sharmin Chaudhury said Feroza has brought rare honour and glory for the country by promoting Nazrul songs all over the world,."
"Through Firoza Begum Archive-Digital Platform, present and next generation artistes will be able to know in depth about the impeccable creation of the national poet Kazi Nazrul Islam. This archive will serve as a unique source for research on Nazrulgeeti," the speaker said.
She referred to the initiative of ACI Foundation to establish artist Firoza Begum Archive website as really creative and far-reaching and later on, she launched the website at the virtual meeting.
Chaired by ACI Foundation Chairman M Anis Ud Daula the event was presented by Sadia Afrin Mallick.
Asaduzzaman Noor, MP and Editor of Daily Prothom Alo, Matiur Rahman were among others spoke as special guests.
Eminent cultural personalities like Mustafa Zaman Abbasi, Anup Ghoshal, Mostafa Monwar, Shafin Ahmed, Ferdousi Rahman, Kalyan Kazi, Mohammad Asafuddaulah were also virtually joined the occasion.