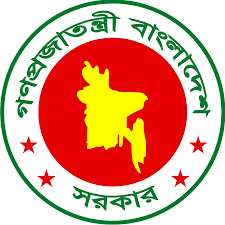 By Maloy Kumar Dutta
DHAKA, Dec 30, 2021 (BSS) – The government is making its all-out strides to build a sustainable digital ecosystem to accomplish its Vision 2041, an agenda to sit on driving seat of the 4th industrial revolution which was pledged in the last general election of 2018 and working on it.
"The concept of Digital Bangladesh was actually contrived by Father of the Nation Bangabandhu Sheikh Mujibur Rahman during his three and a half years period," Posts and Telecommunications Minister Mustafa Jabbar told BSS in an interview.
By achieving the membership of the International Telecommunications Union (ITU) and creating the T&T Board in 1973 and building satellite center in Betbunia of Rangamati hill district on 14th June, 1975, Bangabandhu installed the first pillar of Digital Bangladesh, he said.
Jabbar said the people of the nation started a great journey towards the 3rd Industrial Revolution picking the finger of Sheikh Mujib.
But after the assassination of Bangabandhu, the journey nipped in the bud and the unfortunate nation was deprived of the fruits of 3rd industrial revolution because of the conspiracy of the anti-liberation forces, he added.
Showing the urgency to catch up the upcoming 4th industrial revolution as Education Minister Dr Dipu Moni in a recent webinar said Bangladesh missed out on the 1st 3rd industrial revolutions and now the country has to be a part of this one.
"We cannot miss out on this one," she said.
State Minister for ICT Zunaid Ahmed Palak said government understands the urgency very well and working on it dedicatedly.
Prioritizing Digital Bangladesh Vision, Prime Minister Sheikh Hasina took the bottom up approach, he said.
"That is why we connected our Union digital centers in back in 2010 and from there now we have set up more than 8000 Sheikh Russel Digital computer labs and more than 38,000 computer based education multimedia classrooms," he said.
"We wanted to make internet affordable, available and accessible to all those who don't have any device. If they don't have any devices then they can come to the common access point and they can get the government services," Palak said.
He said that is why the government set up 8,280 digital centers where more than 16,000 young entrepreneurs are serving to these citizens and 10 million people are getting services every year.
Mentioning the challenges of building a sustainable digital ecosystem ICT Minister said: "We have the infrastructure, we have the point of connect, but what we need are kind of technology, support, knowledge, support and kind of business models."
In this regard Mustafa Jabbar said, 'What we have done so far, we have encouraged the local entrepreneurs to manufacturers' digital devices, whether that's a smartphone or a feature phone or a laptop or a chat".
"We are now just fulfilling more than 70 percent (pc) of the local demands and the penetration of the smartphone is very important. Well so far we have not crossed more than 30 pc of the mobile populations through its smartphones. So it has to reach 200 pc. And that's very challenging," he said.
Jabbar said: "I think we have to plan something how people can get the digital devices we are planning with our campus so that they can offer the smartphones with equal monthly installments or some other form of installment or bank financing or some kind of opportunity so that they can have the digital devices."
"At least what we feel is that the student must have a smart phone to connect to the digital education system," he added.
Speaking of the affordability of internet the telecom minister said: "I am just looking for how the price of the internet can go down. And I personally see yes we use the mobile connectivity for online connections."
But this is important that people can access the broadband Internet, because, unless they have the broadband internet, it will be very difficult for them to have the advantage , he said
Mentioning the launching of Bangabandhu Satellite-1 and 5G Network as the biggest success of this period of the government Jabbar hoped Bangladesh will be the 5th Asian Tiger within next 5 years.
He said the government is dedicatedly working on the project of launching Bangabandhu Satellite-2, setting the 3rd submarine cable and connecting the entire country to Wi-Fi facility.
Speaking about the challenges so far government has faced, Zunaid Ahmed Palak said, "Taking the fiber optical cable up to the village level was a very challenging task and the project for us when we took internet to the district level under BanglaGovNet-Project . Net Programme in 2014 and when we took fiber optical single intra network for the government offices and we took fiber optical cable up to the sub district level in 2015".
Then no private entities, no private ISP or entity stood for the government and they were not interested to take their responsibility to take this fiber optical cable up to the union level, he said.
"So relying only upon our government funding we took very courageous step to take our fiber optical cable up to the village level and now we have successfully connected 4,571 union digital centers and by this year we are going to connect all of our union digital centers with fiber, optical, high speed Internet connectivity," he added.
Palak said the next project of government is to connect 100,000 educational institutions and 13,000 health community clinics at the village level and also the land offices.
So, altogether near about 200,000 Points of Connection will be connected under a single network, he said.
"Another project we have taken that is connected Bangladesh. All of our Island, River Islands, hilly remote and unreachable areas will be connected with fiber optical cable and by using our Bangabandhu Satellite-1 we are going to connect more than 100 unions which are at the islands or hilly areas," Palak said.
Jabbar and Palak expressed their high hope that after completion of these projects, each and every corner of the country will be connected with high speed broadband connectivity and technologies will be available, affordable, as well as accessible to vast majority of the people of Bangladesh, which is a must to build a sustainable digital ecosystem.
Not only that, the telecom minister and state minister for ICT urged the foreign investors such as Meta and Giga and the local investors to tie the bond with the government for accomplishment of the vision 2021 and to be the contributors to make Bangladesh be a part of the 4th Industrial Revolution.