Govt working to show due respect to heroic FFs: Mozammel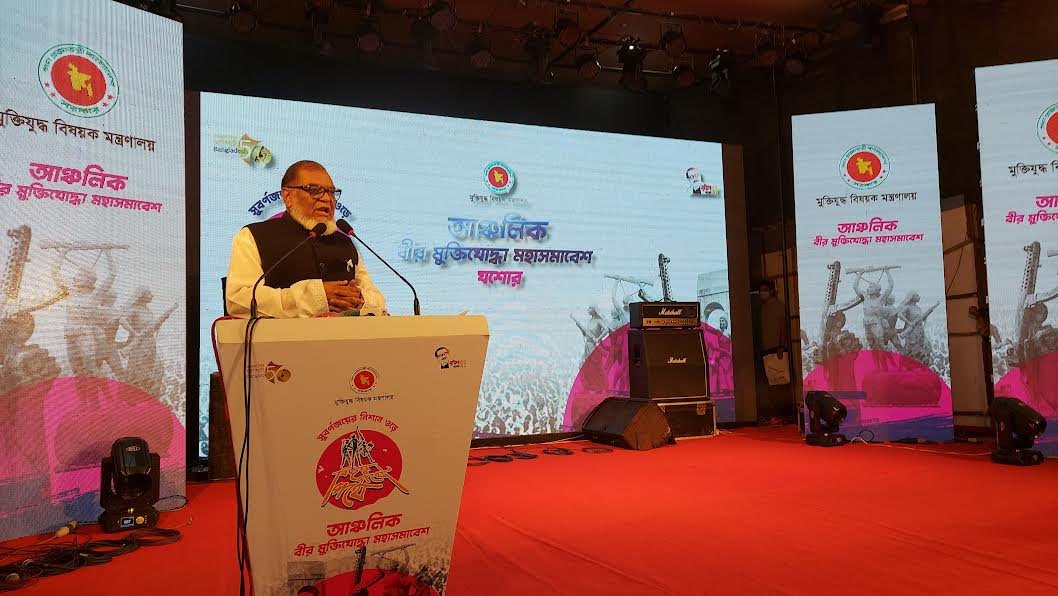 DHAKA, Dec 6, 2021 (BSS) - Liberation War Affairs Minister AKM Mozammel Haque, MP, today said the present government, led by Prime Minister Sheikh Hasina, is working relentlessly to show due respect to the heroic freedom fighters (FFs) with increasing their all fringes of facilities.
"The Great Freedom Struggle is the Bangali's greatest achievement as the valiant freedom fighters are heroic sons of the nation . . . Sheikh Hasina's government is working to ensure proper honour for all freedom fighters," he told a FFs rally in Jashore, said a release.
The minister was speaking at Regional Freedom Fighters' rally there as part of Bangladesh's Independence Golden Jubilee Celebration's programme organised by the Liberation War Affairs Ministry on 'Pathe Pathe Bijay (victory on the ways).
Referring to the government's pragmatic steps to provide optimum facilities to country's heroic sons, the minister said, "Construction work of 30,000 houses for the freedom fighters is going on . . . Besides, monthly honorarium of the freedom fighters has been increased to Taka 20 thousand."
Mozammel said the FFs are being provided free medical treatment and in the meantime necessary funds were allocated for various specialized hospitals and district-upazila health centers to this end.
"Besides, the ministry concerned is working to preserve the slaughtering places countrywide as well as the freedom fighters graves in the same design," he informed the rally.
The Liberation War minister asked the new generation to be imbued with the real history of Bangladesh and the ideology of Bangabandhu for making the worthy citizens and to build the "Sonar Bangla" as dreamt by the country's Founding Father Bangabandhu Sheikh Mujibur Rahman.
In line with the adaptation of 50 national programs by the Cabinet Committee, the Bangladesh Independence's Golden Jubilee is being celebrated in different regions with due dignity.
In Jashore rally, a documentary on the "Liberation War" was screened.
A patriotic basic song titled 'bijoy' was performed. Crests were given to the valiant freedom fighters through the function also.

The ongoing nationwide mega event began with a sub-regional rally in Dinajpur Friday last. A total of seven regional and 14 sub-regional conventions will be held, added the release.
The next programmes will be held in Gopalganj, Cumilla, Jamalpur, Cox's Bazar and Sylhet, respectively, on December 7, 8, 10, 12 and 15.
State Minister for Local Government Rural Development (LGRD) and Cooperatives Swapan Bhattacharya, reserved women's seat's MP Nahid Izhar Khan, Ministry's Secretary Khwaja Mia, local SP Prolay Kumar Joardar and other local heroic freedom fighters and Awami League leaders, among others, spoke there.
Jeshore District Deputy Commissioner (DC) Tamizul Islam Khan presided over the event.
Earlier, the minister inaugurated the works of Upazila Muktijoddha Complex Building in Jessore and also Shaheed Colonel Nazmul Huda Bir Bikram Road there.