No negligence would be tolerated in Aman collection: Sadhan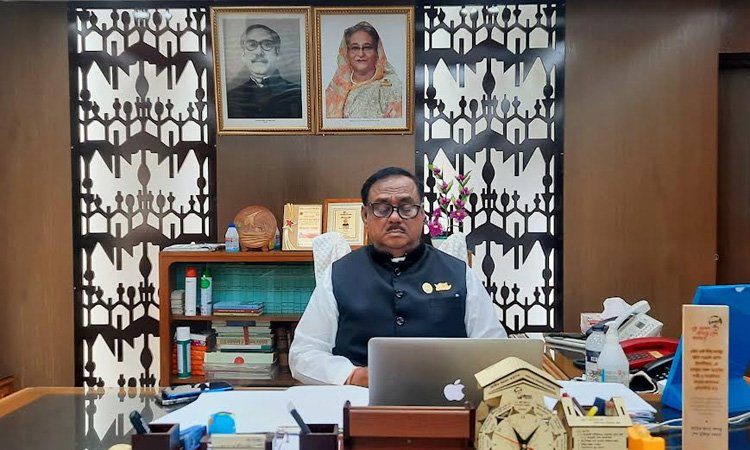 DHAKA, Dec 6, 2021 (BSS) - Food Minister Sadhan Chandra Majumder today warned that no negligence would be tolerated in Aman collection.
"Aman procurement drive is satisfactory in several districts... if the quality of rice is not good, all should remain alert so that those could not enter godowns. No negligence will be tolerated in the Aman collection," he told a meeting virtually joining from his Secretariat office here.
The meeting was held on the progress of Aman procurement in Chattogram and Sylhet divisions in fiscal 2021-22.
Speaking as the chief guest, Sadhan Chandra said the production of Aman paddy is good this year due to favorable weather.
The government has fixed reasonable prices for Aman paddy and rice this year, he said, urging the Food Department officials to be more active in making the Aman procurement drive a success.
The food minister said the food department officials should be careful so that no farmer faces any harassment in selling their paddy to the food godowns.
Noting that it would be difficult to make the Aman procurement drive a success without a specific plan, he directed the officials to send the plan for procurement of Aman paddy and rice for December and January to the Food Department.
Chaired by Food Secretary Dr Mosammat Nazmanara Khanum, the meeting was addressed, among others, by Director General of Food Department Sheikh Mujibur Rahman and Additional Secretary Md Abdul Hannan.