Khalid meets Indian state minister Meenakashi Lekhi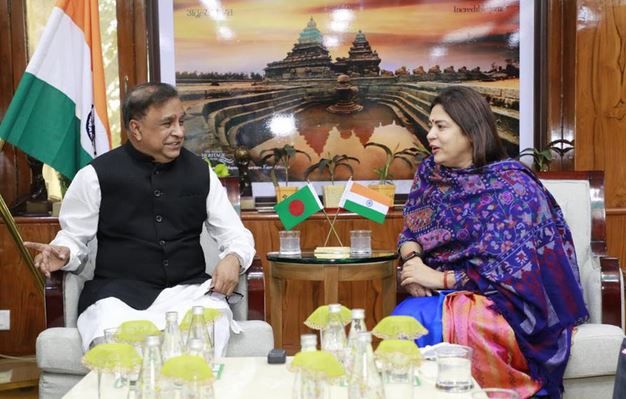 DHAKA, Dec 6, 2021 (BSS) - State Minister for Cultural Affairs KM Khalid
today paid a courtesy call on State minister for External Affairs and Culture
Meenakashi Lekhi at the latter's office in New Delhi, India.
During the meeting, Khalid lauded India's contribution to Bangladesh's
Liberation War in 1971 and expressed gratitude to the Indian government in
this regard, said an official handout here.
Besides, he emphasized increasing exchange of cultural activities between
the two friendly countries.
Bangladesh High Commissioner to India Mohammad Imran and high officials of
Indian external affairs and cultural ministries were present at the meeting.