Speakers stress need for mass media policy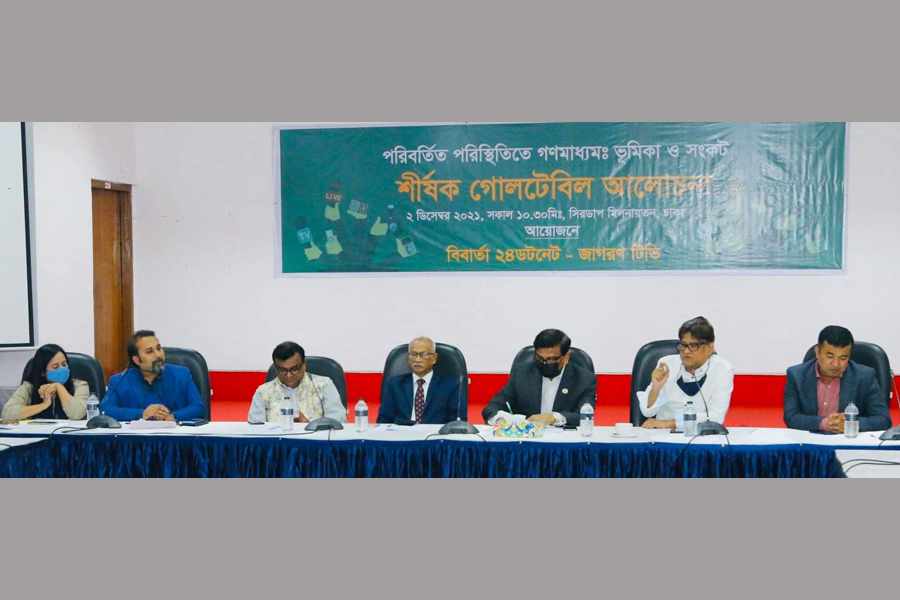 DHAKA, Dec 2, 2021 (BSS) - Speakers at a roundtable here today
emphasized on formulating mass media policy in the country to protect the
journalists and resolve different crises faced by them.
"Mass media is still the last resort of hope for the people as it is the
mirror of society. We can see the shadow of the nation and country in the
media. But the people, who work for this shadow, how are they doing? They
have to work by facing challenges of changing situations every day," they
said.
The speakers came up with the observations at a roundtable titled "Mass
Media in Changing Situation: Role and Crisis" organized jointly by
bbarta24.net and Jagoron TV. Presided over by bbarta24.net Editor Bani Yasmin
Hasi, the discussion was conducted by Jagoron TV Editor in Chief FM Shahin.
Awami League Joint-General Secretary Mahbubul-Alam Hanif, MP, at the
function said Bangladesh media is enjoying maximum freedom ever.
"The discussants at talk shows and other programs are criticizing the
government as much as they want without any kind of sensor. Government never
intervenes in freedom of expression, never raises any obstacle," he said.
Indicating many crises being faced by the journalists and the media
workers, the Awami League leader said we need a policy for our mass media, so
that we can address these.
Senior journalist and Gtv Editor in Chief Syed Ishtiaque Reza in his
keynote speech said the media plays a major role in protecting people's
rights in democratic society.
"People want to know, want to be a part of the decision making process
in the society and that's where the media plays its role. Mass media
contributes in creating a contact between people, policy makers and
parliament. Media reflects the socio-economic status of the country," he
added.
Ajker Potrika Editor Golam Rahman in his speech said in this time of
information technology, it is being used to reach the readers and audience,
while on the other side; people are using this to spread rumors too.
DBC News Editor Pranab Saha said the country's journalists are working
amid changing situations daily to serve their audience. Our crises would not
stop; we have to move forward facing these challenges, he added.
Online news portal Dhaka Post Editor Mohiuddin Sarker called for
initiatives to end monopoly businesses of Facebook and YouTube to take the
country's digital platform forward.
"Bangladesh is now a big market for advertisements on Facebook and
YouTube. But it is very sad that we have to receive the lowest advertisement
rate when we publish those. Local ads are being published on Facebook and
YouTube," he said.
Editor of bbarta24.net Bani Yasmin Hasi reiterated the fact that
journalism is a thankless job, adding, there are crises here, these are part
and parcel of this sector and we have to turn these into possibilities.
Awami Jubo Mohila League vice-president Advocate Kuheli Quddus Mukti,
Mahmud Salauddin Chowdhury, Habibur Rahman Romel and Nazmul Haque Siddique
were present at the program, among others.