Khaleda Zia getting better treatment in country: Murad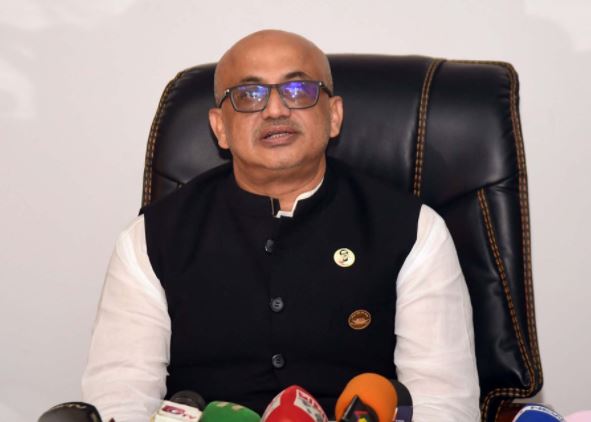 DHAKA, Nov 24, 2021 (BSS) – State Minister for Information and Broadcasting Dr Md Murad Hassan today said the government is ensuring better treatment of BNP Chairperson Khaleda Zia with utmost sincerity in the country.
"Due to old age, Khaleda Zia has some physical complications… the government is ensuring her maximum treatment. The law ministry is looking into legal matters over treatment issue of Khaleda Zia abroad ," he said.
The state minister said this while exchanging views with journalists on contemporary issues in his office at the ministry here.
During the time, he also sought early recovery of ailing Zia.
In response to the question of journalists regarding the demand for half fare of students in public transport, Murad said it was unfortunate that students were treated badly in public transports.
"Such behavior is not desirable. Whoever treats women or girls rudely is mentally ill or insane," he added.
Referring to the students' movement for public transport fares, he said that public transport offers special facilities to students all across the world.
Even the neighboring country India is doing so, he said.
The state minister urged all concerned to accept the demands of the students.