Netherlands will send trade mission to Bangladesh next year: Razzaque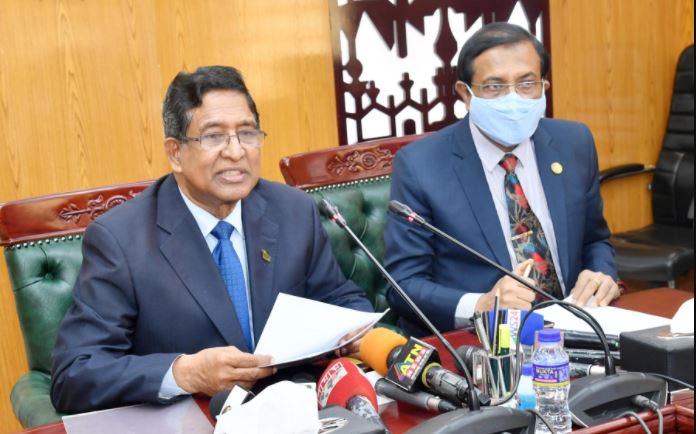 DHAKA, Nov 24, 2021 (BSS) – Agriculture Minister Dr Md Abdur Razzaque today said that the Netherlands will send a trade mission to Bangladesh in March, 2022 to speed up the cooperation in agriculture and the relationship of trade between these the countries.

"The Netherlands will send a trade mission to Bangladesh in March, 2022 to enhance cooperation and trade relations in the agricultural sector," he said.

Razzaque, also Awami League (AL) Presidium Member, was addressing a press conference at the conference room of the Ministry of Agriculture at the secretariat on the occasion of his recent foreign tour.

A delegation of public and private entrepreneurs led by Agriculture Minister recently visited the Netherlands and the United Kingdom (UK) on November 9-18 to promote export of agricultural products to European markets and increase mutual cooperation in agriculture.

If the trade mission comes, then it will be possible to give technical assistance in the country in several matters such as assetting up international standard labs, conservation of onions and potatoes, innovation of climate tolerant crop-varieties and construction of greenhouses and glass houses, the minister added.

Memorandums of Understanding (MoU) will be signed soon with Wageningen University and Research for the agricultural development, he said, adding that there is a possibility of Dutch investment in new onion import system in the Netherlands and agricultural processing in September if the country faces shortage in this regard.

He said that a Memorandum of Understanding (MoU) would be signed between the Food Standards Agency of the United Kingdom and the Ministry of Agriculture for setting up the international standard laboratories and inter-laboratory testing validation andproviding technical assistance for ISO (International Organization for Standardization)-17025 standards.

The process of training collaboration with University of Greenwich and the market connection will be created through the British Bangladesh Chamber with the British super stores like Sainsbury, Asda and Tesco, he said.

Responding to a question from the reporters about the subsidy of diesel and increase of the fertilizer prices, the agriculture minister said there is no plan to subsidize diesel to farmers at present.

The process of subsidizing diesel for irrigation to farmers is quite complicated, he said, adding that but, the government will not increase the price of fertilizer at this moment while the price of fertilizer increases four times in the world market.