Govt working for development of rural people: Tajul Islam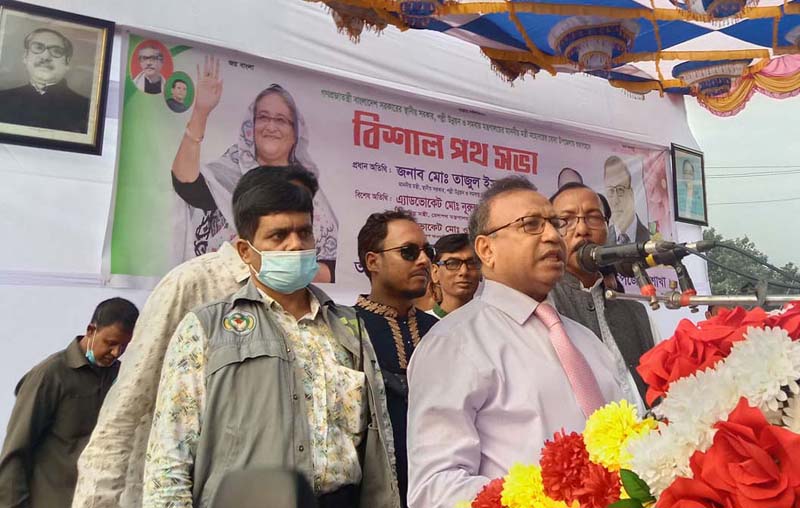 PANCHAGARH, Oct 22, 2021(BSS) - Local Government, Rural Department (LGRD) and Cooperatives Minister Tajul Islam today said the government under the dynamic leadership of Prime Minister Sheikh Hasina has been working relentlessly for socio-economic development of the rural people.
"The country has been witnessing development in every sphere of national life, including food production, communication and education," he told a meeting at Boda pouroshova here as the chief guest.
Railways Minister Md Nurul Islam Sujon spoke it as special guest.
Speaking on the occasion, Sujon said, "Personally we may belong to the communities of Muslim or Hindu, but we are all Bangalees. We will work together for the country's interest."
Municipality Mayor Advocate Ohahiduzzaman Suja gave the welcome speech.
With Deputy Commissioner Johurul Islam in the chair, Senior LGED Secretary Helal Uddin Ahmed, LGED Chief Executive Engineer Abdur Rashid Khan and Police Super Yousuf Ali spoke on the occasion.