JS body mulls over removing sewage of Amin Bazar Dumping Station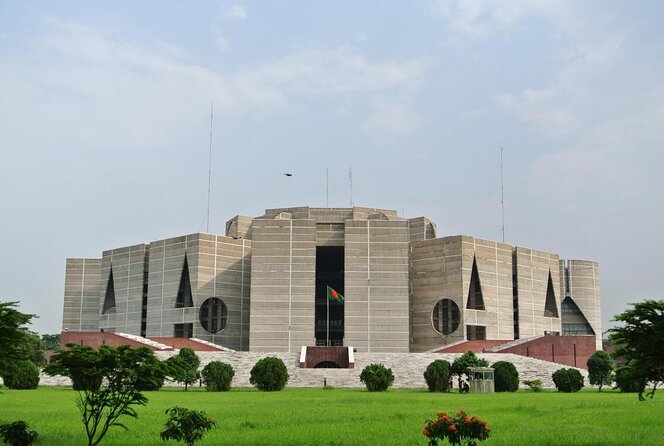 DHAKA, Oct 19, 2021 (BSS) – The Parliamentary Standing Committee on
Ministry of Environment, Forest and Climate Change has suggested to
prepare a report on 'Measures taken for sewage removal of Amin Bazar
Dumping Station' under Savar upazila of Dhaka district.
The parliamentary watchdog came up with the proposal at its 23th
meeting at the parliament complex here with its chairman Saber Hossain
Chowdhury in the chair, said an official handout.
It was mentioned in the meeting that a five-member committee of the
ministry inspected the pollution control and environmental management
of "Amin Bazar Dumping Yard" located in Amin Bazar area here
and collected various samples.
The committee members recommended that a full report regarding the
'measures taken for the disposal of garbage at the Amin Bazar dumping
station' should be prepared.
Committee members Environment, Forest and Climate Change Minister Md
Shahab Uddin, Environment, Forest and Climate Change Deputy Minister
Habibun Nahar, Nazim Uddin Ahmed, Tanvir Shakil Joy, Jafar Alam, Md
Rezaul Karim Bablu , Khodeza Nasreen Akhter Hossain and Md. Shaheen
Chaklader attended the meeting.
Besides, various issues such as preparations for the upcoming COP-26
conference, Feasibility Study of Transboundary Corridor in Chattagram,
Chattagram Hill Tract and Cox's Bazar with Myanmar and India, Sewage
disposal at Amin Bazar Dumping Station, Waste Management at Savar
Tannery Area and local adaptation work plan and dam management were
also discussed in detail in the meeting.
They suggested forming necessary research report on these matters.
Secretary of the Ministry of Environment, Forests and Climate Change,
heads of various departments and officials of the ministry and the JS
secretariat also attended the meeting.