Discussion held at office of SFC-Army marking 'Sheikh Russel Day' in city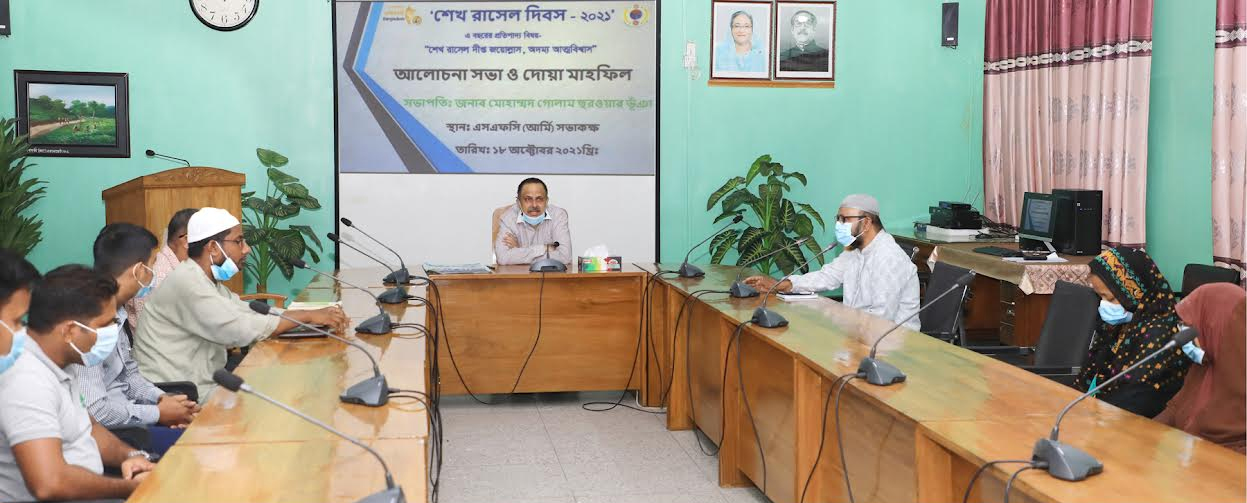 DHAKA, Oct 19, 2021 (BSS) – A discussion and doa-mahfil was
organized in the meeting room of the office of the Senior Finance
Controller (SFC) Army this morning on the occasion of 'Sheikh Russel
Day-2021'.
All officers and employees concerned joined the programme with Senior Finance
Controller (Army) Mohammad Golam Sarwar Bhuiyan in the chair, said an
Inter-Services Public Relations (ISPR) press release.
They prayed for the eternal peace of the departed soul of Shaheed
Sheikh Russel, youngest son of Father of Nation Bangabandhu Sheikh
Mujibur Rahman.
This year's theme of 'Sheikh Russel Day' was 'Sheikh Russel Dipto
Joyollash, Odommo Attho-Bishwash'.