Culprits carrying out attacks in planned manner: Dipu Moni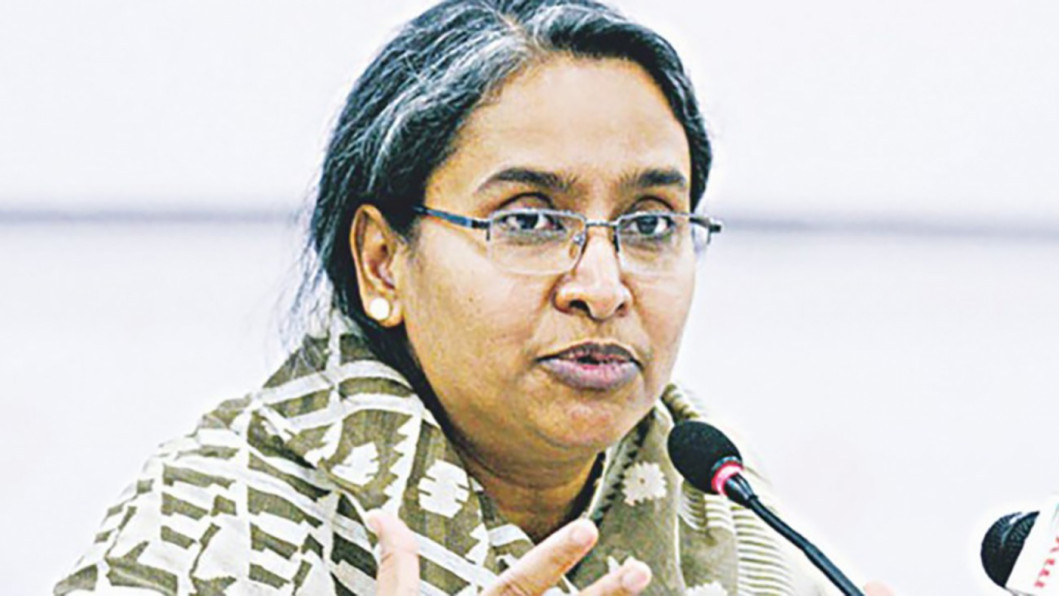 CHANDPUR, Oct 19, 2021 (BSS) – Education Minister Dr Dipu Moni today
said that the culprits are carrying out the attacks at different
places of the country in a planned manner.
"Wherever these incidents have taken place in the country, it is
visible that these attacks are being carried out in an organized manner.
Those culprits have been identified and the government will take
action against them," she said.
She was talking to the newsmen while visiting the temples in
Hajiganj of Chandpur, where attacks on the Hindu community took place.
She visited the Sri Sri Raj Laxmi Narayan Jiur Akhra and Ramkrishna
Sebashram in Hajiganj municipal area.
During her visit, she exchanged views with the leaders of the Hindu community.