KUET chalks out programmes marking Russel's birthday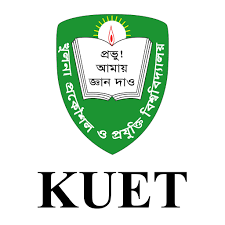 DHAKA, Oct 16, 2021 (BSS) - The authorities of Khulna University of
Engineering and technology (KUET) have chalked out elaborate
programmes to mark 58th birth anniversary of Sheikh Russel on October
18.
The programmes include planting trees, painting competition for
children, documentary exhibition on life and woks of Sheikh Russel and
offering special prayers, said a press release.
To mark the birthday of the youngest son of Father of the Nation
Bangabandhu Sheikh Mujibur Rahman, a tree plantation program will be
arranged in front of university's Student Welfare (SW) Centre around
10 am tomorrow.
A painting competition will also be arranged at university's SW
centre around 10:30 am while special prayers will be offered at
university's central mosque seeking eternal peach of the departed soul
of Sheikh Russel.
Besides, documentary on life and works of Russel will also be
screened at university's SW centre, added the release.