Tipu for expulsion from party if anyone rebels against boat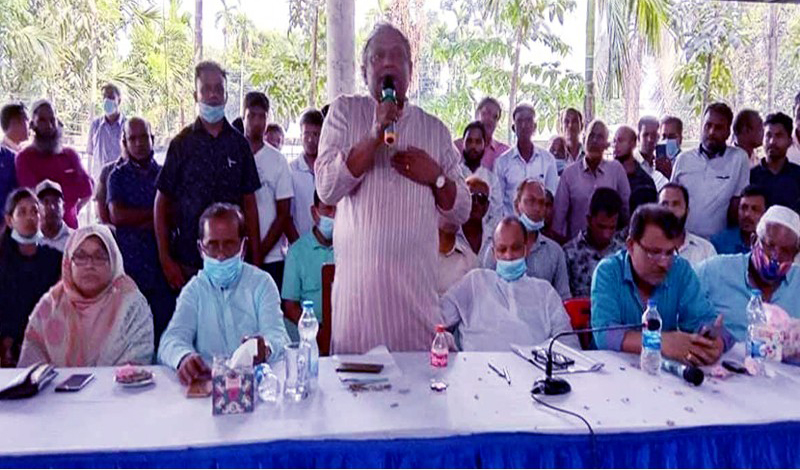 RANGPUR, Oct 16, 2021 (BSS) - Commerce Minister Tipu Munshi has
said if anyone goes beyond the party's decision and becomes a rebel
against the boat, he will be expelled from the party.
"The leaders and workers of Awami League (AL) and its associate
bodies should work together on behalf of the party nominated candidate
in the upcoming union parishad (UP) elections," he said.
Tipu said this while addressing an extended meeting with leaders
and workers of Pirgachha upazila AL at Apu Munshi Cold Storage
Foundation auditorium in Nabdiganj area here on Saturday afternoon as
the chief guest.
President of Pirgachha upazila AL Taslim Uddin presided over the
meeting participated by leaders and workers from across Pirgachha
upazila.
President of district AL Mamtaz Uddin Ahmed, General Secretary
Advocate Rezaul Karim Raju, Joint General Secretary Mazed Ali Babul,
Office Secretary Amin Sarker and Pirgachha AL General Secretary
Abdullah Al Mahmud Milon addressed as special guests.
The minister said, "You will take advantage of the party. Again,
you will take a stand against the nominated candidate of the party. It
will not be accepted. If anyone does so, he will be expelled with
deprivation of all privileges of the party."
He said the decision taken by the party in the UP elections should
be respected. Now, the internal division must be forgotten and remain
united in the interest of development of the area.
"Remember, the victory of the boat means victory of development," he said.
Addressing those deprived of nomination, Tipu said, "Many people
may have grief over nomination. But, we all work for the party and the
country. So, in the interest of the country, we have to be united in
favour of the boat."
Later, the minister visited the under-construction building of Apu
Munshi Charitable Cancer Hospital being built by the 'Apu Munshi
Foundation' after the name of his late son Apu Munshi.
He also distributed prizes among the winners of the final match of
the traditional rural game of Ha-Du-Du in a function held at the
Jamanbish Dakhil Madrasa ground in Pirgachha upazila as the chief
guest.