India donates ambulance to Kumudini Hospital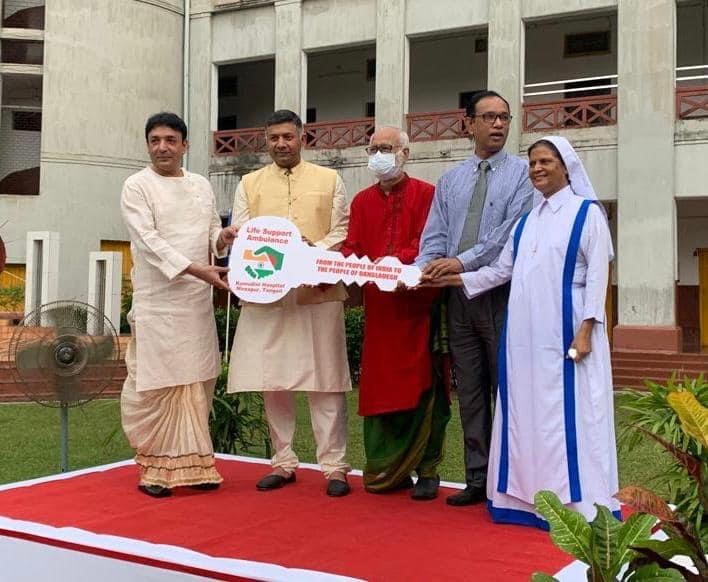 DHAKA, Oct 14, 2021 (BSS) - India has recently donated a life
support ambulance and stores of essential medical supplies to Kumudini
Hospital of the country.
Indian High Commissioner Vikram Doraiswami handed over a Life
Support Ambulance and stores of essential medical supplies such as
oxygen cylinders and respiratory support equipment to Rajiv Prasad
Shaha, Managing Director of Kumudini Welfare Trust and Dr Pradip Kumar
Roy, Director of Kumudini Hospital, a press release said today.
The Ambulance is a part of the overall programme for supply of 109
Life Support Ambulances, as announced by India's Prime Minister
Narendra Modi during his visit to Bangladesh in March 2021, it added.
The ambulance and medical supplies will support an extension of the
excellent work being undertaken by the Kumudini Hospital in serving
the people in and around Mirzapur and Tangail, both through the
COVID-19 pandemic and beyond it as well.
Even after the pandemic, the life-support ambulance will bolster
Kumudini Hospital's ongoing extension of quality medical care to the
people of Bangladesh.
The gift represents India's unswerving and long-term commitment to
its unique and special friendship with the Bangladeshi people, the
release said.