BRAC takes initiative to protect Rohingya's children, host communities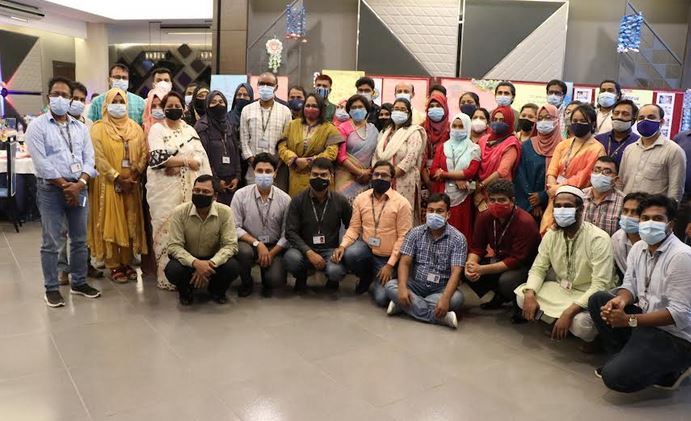 DHAKA, Oct 13, 2021 (BSS)- BRAC has taken up an initiative for protection as well as the mental growth of children of Rohingya and host Communities through play amid Covid-19 pandemic.
The information was disclosed at a workshop titled 'Lesson Learn Workshop' organised by Child Protection Sector under Humanitarian Crisis Management Programme (HCMP) of BRAC at a hotel in Cox's Bazar district town.
The workshop was held for evaluating the achievement of child protection and chalking out future steps for achieving the objective in next year (2022), said a release, received here today.
Hasina Akhter Huq, Area Director of HCMP of BRAC, Roberts Sila Muthini, Programme Head of HCMP, Syeda Sazia Zaman, Programme Head of BRAC IED, Riffat Jahan Nahreen and Team Lead of Child Protection Sector under HCMP, among others, spoke at the event.
Fakhrul Alam, Field Operations Manager of Child Protection Sector
under HCMP; Kamrul Hasan, Senior Sector Specialist; and Shahana Akter,
Project Manager of the same programme; moderated the event at
different sessions.
Known as Play Lab at Host Community (local community) and Humanitarian Play Lab at Rohingya community, BRAC's programme is conducted through involvement of children (aged 0-6) and their mothers. Its feature is to help the mental growth of children through toys and play.
The workshop was informed that such service through Humanitarian Play Lab (HPL) is being provided for 38,856 children of Rohingyas at 29 camps in Teknaf and Ukhiya upazilas of Cox's Bazar.
Besides, 3000 children of the host communities are receiving the service through Play Lab at 100 primary schools in Teknaf, Ukhiya, Ramu and Sadar upazilas in Cox's Bazar with the government's support.