Communal harmony exists in Bangladesh: Murad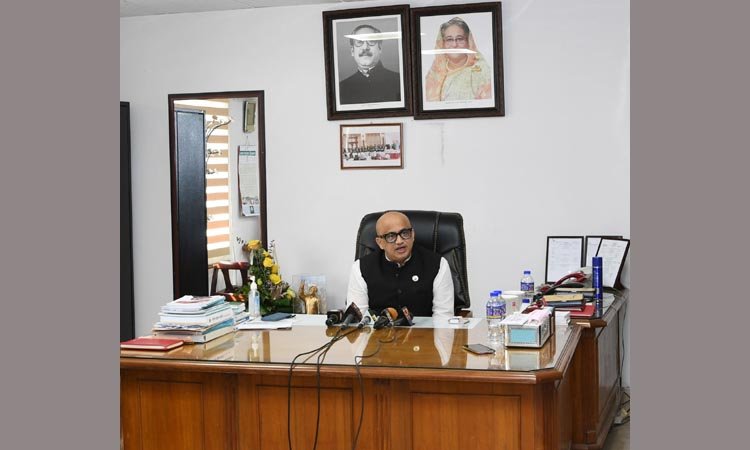 DHAKA, Oct 13, 2021 (BSS) - State Minister for Information and
Broadcasting Dr Md Murad Hassan today said Bangladesh is now a safe heaven
for all people irrespective of religion and caste as communal harmony exists
in Bangladesh.
"Bangladesh is a country of communal harmony. In this country, Durga Utsob
is the festival for everyone irrespective of race or religion. The present
government led by Prime Minister Sheikh Hasina is working for the development
of all irrespective of race, religion, caste and creed and that is why
Bangladesh is now a safe heaven for all," he said.
The state minister said these while talking to the journalists at his
office at the secretariat here on the occasion of Durga Puja.
Even during the pandemic, Durga festival has been celebrated at 32,180
puja mandapas in the country, he said.
Criticizing the BNP-Jammat, the state minister said "After taking office,
BNP-Jammat had created religious discrimination and unrest in the country."
To mark the Durga Puja, Prime Minister Sheikh Hasina has donated a
financial grant of Taka 3 crore to the secretary of Hindu Welfare Trust.
Besides, rice amounting of 500-kilograms has been distributed to each puja
mandaps across the country.

In the afternoon, the newly appointed chairman of the Press Council,
retired justice of the appellate division of the Supreme Court Md Nizamul Huq
visited the state minister at latter's office.
Later, the state minister visited Thatari Bazar Shiv Mandir Pujamandap and
attended the discussion there as the chief guest.