AL has no record to flee from country despite facing tyranny: Dr Razzaque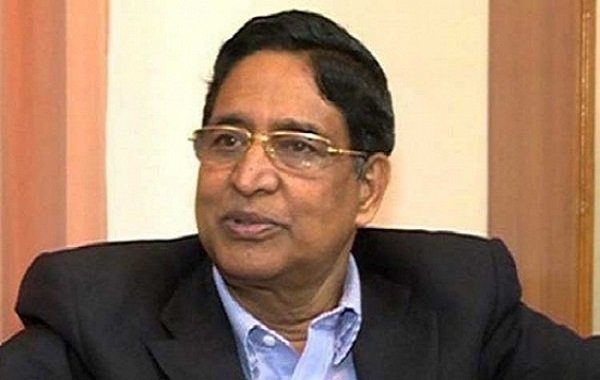 DHANBARI (TANGAIL), Oct 13, 2021 (BSS) - Agriculture Minister Dr Mohammad
Abdur Razzaque today said the ruling Awami League will never flee and it has
no history of escape from the country despite facing lot of tyranny and
repression.
"As a political party, people of this country is the main strength of the
Awami League...Awami League has brought independence, so the leaders, workers
and the party chief will never flee leaving country and its people ," he
said.
The minister made this statement drawing attention of BNP Secretary General
Mirza Fakhrul Islam Alamgir while addressing a function at upazila parishad
auditorium here.
Dr Razzaque said the AL has been working, struggle and launching movement
for the welfare and improving livelihood of the people. "AL has no record to
flee from the country amid facing repression and persecution," he told the
function.
"BNP is always a fleeing party. They never come forward for the welfare of
the country as well as the people during bad times, rather remains in
hiding," said the minister to Mirza Fakhrul.
The party was born in cantonment and you [Fakhrul and BNP] has no relations
with the people, the minister explained.
Referring to fugitive BNP's senior vice president, the agriculture
minister said BNP will flee as its vice president is now operating the party
keeping him exile in abroad.
BNP never worked for the welfare of the people, he said, adding that the
party had worked for the rich and opportunists. So, the party was always
isolate, still isolate and remains isolate in future, the minister noted. The
party will never been accepted to the people of the country, said the ruling
party leader.
Citing Bangabandhu's dedication for the people and the country, Dr Razzaque
said "Bangabandhu never fled amid extreme repression and persecutions carried
out by the then Pakistani government.
Terming Bangabandhu as fearless, the ruling party presidium member said
Bangabandhu faced authoritarian Aiub and Yahya Khan and went to jail
repeatedly. Even in March 26 in 1971, Bangabandhu never afraid of Pakistani
president Yahya Khan and not fled from the country, the minister said.
Dhanbari Upazila Chairman Harun Ar Rashid Hira, Upazila Nirbahi Officer
Samiul Huq,Upazila Parishad vice chairmen, Upazila Awami League general
secretary Mir Faruque Ahmad, among others, attended the function.