3-day international Blockchain Olympiad begins Friday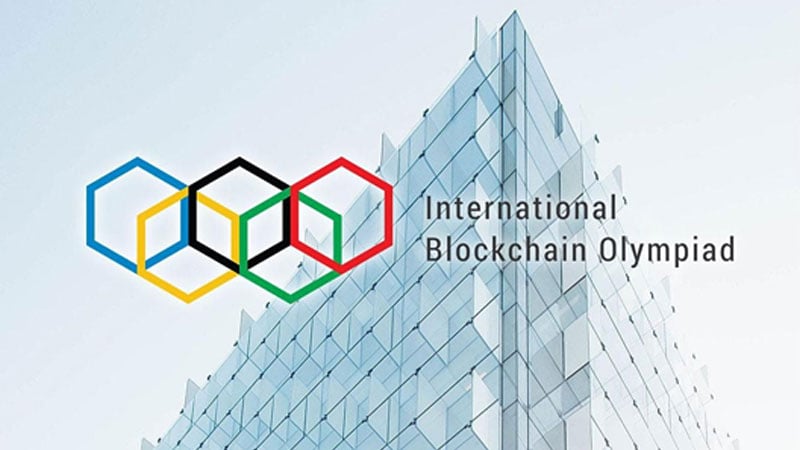 DHAKA, Oct 6, 2021 (BSS) – The three-day International Blockchain Olympiad (IBCOL) 2021 is going to be held in the country for the first time from October 8 (Friday) since the Olympiad is specially organized every year for the young generation in Hong Kong.
"The much-anticipated Olympiad will be kicked off with the theme
"Inspiring Empowerment and Innovation" in the capital on October 8. It is the first time that the IBCOL is going to be held in Bangladesh outside of Hong Kong," State Minister for ICT Division Zunaid Ahmed Palak disclosed the matter in a press briefing.
The Bangladesh Computer Council (BCC) of the ICT Division organized the press conference at the BCC auditorium at ICT Tower in the city's Agargaon area here.
The ICT Division, Bangladesh Computer Council, Blockchain Olympiad Bangladesh (BCOLBD) and Technohaven Company Ltd are jointly organizing the IBCOL 2021 while other partners of the Olympiad are FBCCI, BASIS, IBA, ACI Limited, BRAC University, Youth Policy Forum and Ekattor TV.
A total of 12 winning teams of the "Blockchain Olympiad Bangladesh 2021" will take part in the IBCOL, which will continue till October 10, Palak said, adding it is one of the platforms where they (Bangladeshi youths) can compete with different countries.
Along with different events, four seminars will be organized during
the Olympiad where students from all over the world will compete in the global contest to become world champions, he said, adding that prizes worth more than US$ 40,000 will be given to the winners in Olympiad.
A total of 50 teams from 12 countries will participate in the global
competition this year. The countries are: China, Hong Kong, Vietnam, Philippines, UAE, Iran, Indonesia, Netherland, Nepal, Mongolia, Srilanka and Bangladesh.
Detailed information regarding the IBCOL is available in the following link- https://ibcol2021.com/ while the seminars and other events will remain open for all participants and visitors in the same link.
Speaking at the press conference, Zunaid Ahmed Palak, said, "Digital
Bangladesh is no longer a dream, it is now a reality. Each of these
outcomes can be enjoyed by approximately 17 crore people of the
country".
In the last 12 years, he said, the four pillars of the "ICT sector"
have stood on a solid foundation under the leadership of Prime
Minister's ICT Affairs Adviser Sajeeb Wazed.
Along with the economy based on the income from garment industry, expatriate workers, agriculture and all other labor-dependent industries, Palak said, Prime Minister Sheikh Hasina wants to build a knowledge-based society and a technology-based economy.
Executive Director and Additional Secretary of BCC Dr Md Abdul Mannan, Additional Secretary of ICT Division Dr Khandoker Azizul Islam, President of Hong Kong Blockchain Society Dr. Lawrence Ma, Convener of BCOLBD Professor Dr Mohammad Kaykobad and Chairman of the IBCOL 2021
and Founder and CEO of Technohaven Company Limited Habibibullah N Karim spoke at the press conference, among others.