DUAA celebrates 73rd founding anniversary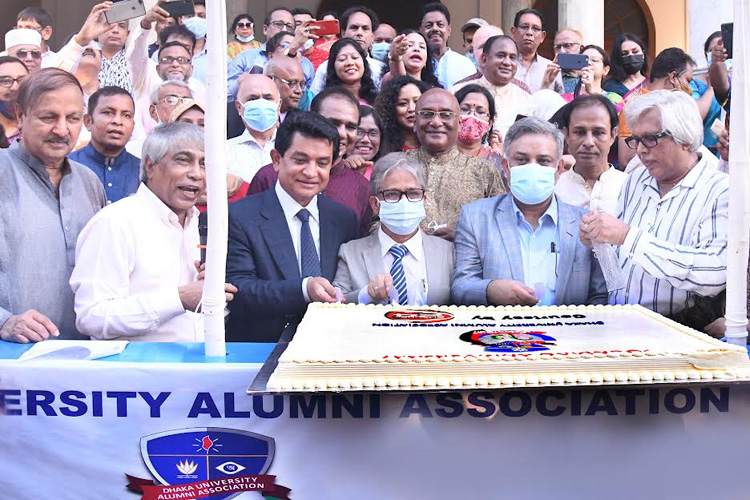 DHAKA, Sept 24, 2021 - The Dhaka University Alumni Association (DUAA) has
celebrated its 73rd founding anniversary amid enthusiasm and festivity.
To mark the day, DUAA arranged different programmes including hoisting of
university and alumni flag, cutting cake, releasing balloons and holding a
discussion at university's Nabab Nawab Ali Chowdhury Senate Bhaban today.
DU Vice-Chancellor (VC) Dr Md Akhtaruzzaman inaugurated the programmes as
the chief guest with DUAA President A K Azad in the chair.
"The university has taken a number of initiatives related to basic and
applied research, innovative and entrepreneurship aiming to produce skilled
and qualified human resources, make the university 4th industrial revolution
friendly as well as to achieve the goals of Sustainable Development Goals
(SDGs)," said DU VC Akhtaruzzaman while addressing the discussion.
The VC hoped that the alumni association would play an effective role in
implementing the initiatives and goals as well as build strong alumni
networking and an effective industry-academia relationship.
Pro VC (Education) Prof ASM Maksud Kamal, General Secretary of Dhaka
University Teachers Association (DUAA) Prof Md Nizamul Hoque Bhuiyan, and
DUAA Secretary-General Ranjan Karmakar attended the programme, among others.