Govt ensures legitimate rights to all: Sadhan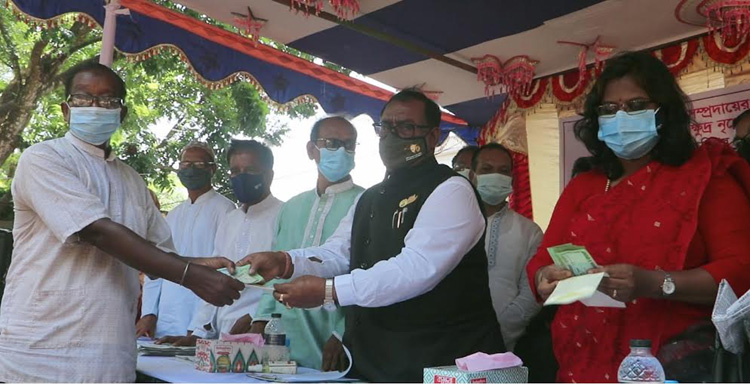 RAJSHAHI, Sept 24, 2021 (BSS)- Food Minister Sadhan Chandra Majumder, MP,
said the present government under the dynamic and visionary leadership of
Prime Minister Sheikh Hasina has ensured legitimate rights to all
irrespective of creed and cast.
He also said the public in general are enjoying fruits of the development
as the government has reached various uplift programmes, including the
infrastructural ones, to the peoples' doorsteps everywhere in the country
equally.
The minister made the observation while addressing a meeting on the
occasion of disbursing incentives among beneficiaries of different
development projects at Niamatpur Upazila Parishad stage in Naogaon district
as the chief guest today.
On the occasion, he distributed education grants among 170 students,
agriculture grants among 300 affected farmers and sewing machines among 24
distressed women.
Food Minister Sadhan Majumder said the government has been providing
incentives to the students and urged them to build themselves competent to
face the existing challenges.
He also urged the students, including the ethnic minority ones, to free
from drug-addiction saying the drug-addiction and child marriage is the main
obstacle towards development of the society.
Referring to the government's massive incentives to the agriculture sector
he called for reaching the incentives to the genuine farmers so that they can
derive total benefits of those.
With Upazila Nirbahi Officer Joya Maria Perera in the chair, the meeting
was addressed, among others, by Upazila Chairman Farid Ahmed and Vice-
chairmen Ayub Hossain Mondal and Nadira Begum.