Vote counting of 160 UP polls continue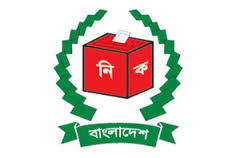 DHAKA, Sept 20, 2021 (BSS) - The counting of votes for the first phase elections to the 160 Union Parishads (UPs), which was earlier postponed due to the rising trend of COVID-19, across the country is going on as the balloting ended at 4pm peacefully.
The voters of 11 UPs exercised their franchises through electronic voting machine (EVM) while voters of the remaining UPs cast their votes using ballots from 8am to 4pm without any break, maintaining the health guidelines while elections to nine municipalities postponed in the sixth phase were also held using the EVM simultaneously.
Candidates from different political parties, including Awami League and Jatiya Party, are contesting in the polls.
Joint Secretary (Public Relations) of the Election Commission (EC) Secretariat SM Asaduzzaman said the EC has taken four-layer security measures in the voting areas for holding the elections in a fair and peaceful manner.
Noting that strict measures were taken to prevent all kinds of irregularities ahead of the polls, he said the concerned deputy commissioners (DCs), Superintendents of Police (SPs) and returning officers were directed to keep law and order normal.
Members of law enforcement agencies, including Rapid Action Battalion (RAB), police and Ansar, are patrolling in the polling areas while they will be patrolling till tomorrow. Executive Magistrates and Judicial Magistrates are with the law enforcement agency members.
According to EC sources, out of the 160 UPs, 45 candidates have been elected unopposed in the chairman post while 500 candidates are vying for the post.
A total of 1,965 candidates are contesting in the reserved wards while 6,333 are vying in the general wards.
Besides, out of the nine municipalities, three candidates been elected unopposed as mayors in Langalkot in Cumilla, Kabirhat in Noakhali and Boalkhali in Chattogram.
Now 27 candidates are vying for the mayoral post.
According to the EC sources, the first phase elections to 371 UPs was scheduled for April 11, 2021, but the EC postponed the polls on April 1 as Covid situation was in rising trend at that time.
However, elections to 204 UPs under the first phase were held on June 21 this year.