Royal Tulip launches special e-gift card for travelers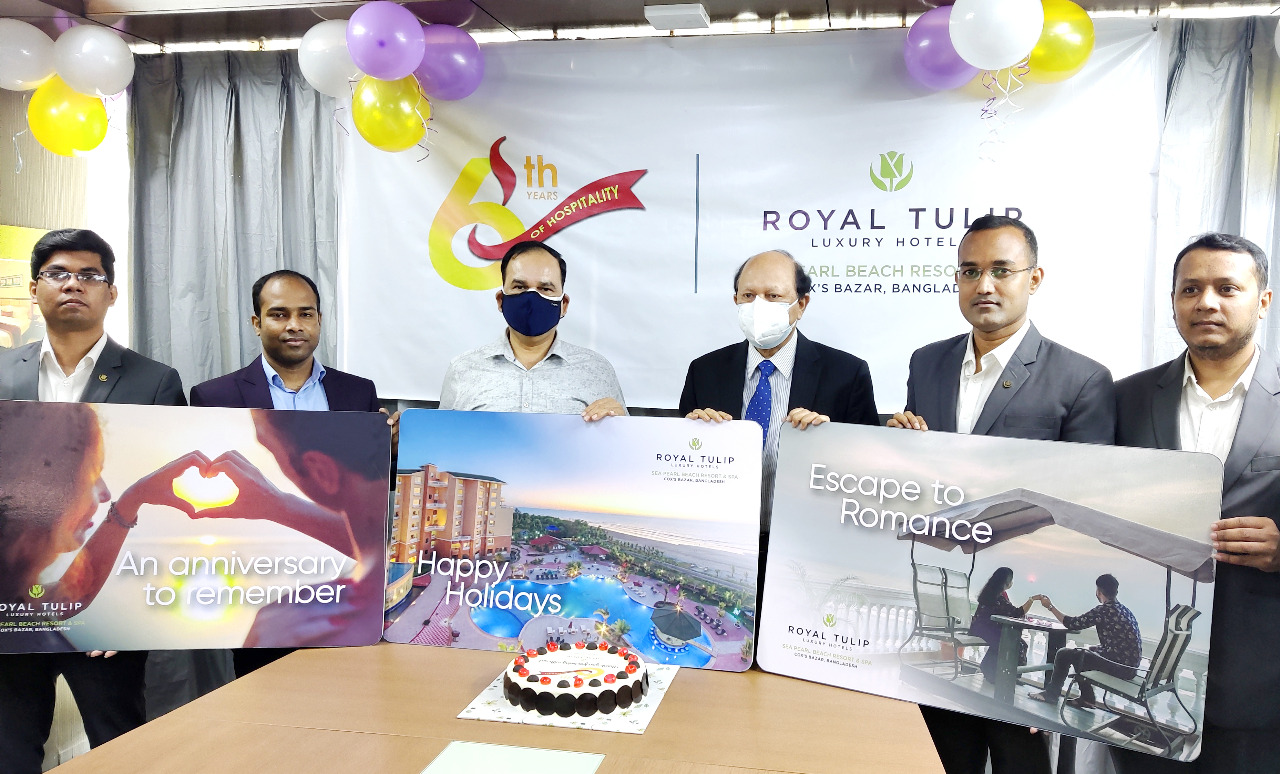 DHAKA, Sept 19, 2021 (BSS) - The Royal Tulip Sea Pearl Beach Resort and Spa has recently launched special e-gift card for travelers to mark its sixth founding anniversary.
The guests who own this card will get the opportunities of having accommodation, food, spa and other facilities at Royal Tulip.
Royal Tulip's chief executive officer-CEO Kazi ASM Anisul Kabir said, "Royal Tulip has been trying to give new offers and facilities to the travel lovers since its journey started. The new gift card is part of that practice. And the tourists also welcome such offers and they always stay with us."
Royal Tulip's Director (Sales and Marketing) Mahmud Rasel said, "Many tourists want to give a travel gift to their friends, families or colleagues. But it is quite tough to give travel gift as there are many things are involved with the travel."
To get e-gift card, contact directly on 01887660066. Meanwhile, Royal Tulip has declared attractive "anniversary full board package" on the occasion of anniversary.
Royal Tulip organized a special event to mark the 6th anniversary by cutting a cake with the top officials and employees of the organization last Wednesday.
Managing Director Md. Aminul Haque Shamim and Corporate Director Dr. Mehzabin Haque Masha were also present in the event, among others.
The Resort is located on Inani beach, Cox's Bazar with lush green hills rise from the east and endless sea stretching on the west, the resort offers panoramic visuals of the Bay of Bengal.
Nestled in the heart of nature along the world's longest natural sandy beach, the resort is spread over 15 acres, located 40 minutes away from the hustle of Cox's Bazar city with easy accessibility to all the major tourist spots