6th death anniversary of ex-minister Syed Mohsin Ali observed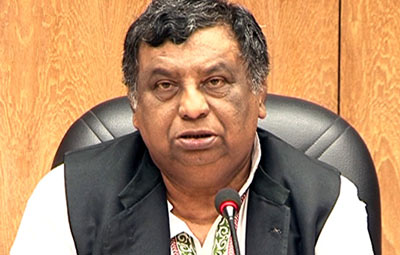 MOULVIBAZAR, Sept 14, 2021 (BSS) - The sixth death anniversary of freedom fighter and former social welfare minister Syed Mohsin Ali was observed with due respect in the town today.
Marking the day, Moulvibazar Sadar Upazila AL unit, its associate bodies and Moulvabazar municipality placed floral wreaths at his grave.
People from all walks of life in his village and its adjoining areas thronged at his residence. A doa mahfil was also held on the occasion.
Before becoming Member of Parliament in 2008 and in 2014, Mohsin Ali served as elected chairman of Moulvibazar Pourasabha for three consecutive terms. In 1992, the LGRD Ministry declared Syed Mohsin Ali as the best pourashava chairman.
Syed Mohsin died on September 14 in 2015 at a Singapore hospital at the age of 67.