BNP-Jamaat torches 197 vehicles in last 24 days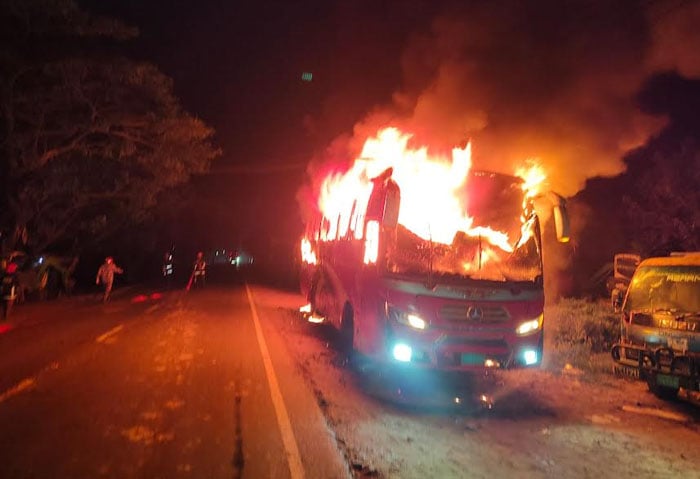 DHAKA, Nov 21, 2023 (BSS) - A total of 197 vehicles were torched across the country from October 28 to November 20 during hartals and nationwide blockades imposed by BNP-Jamaat and its like-minded political parties.
"The Fire Service and Civil Defence was informed about arson attacks on 197 vehicles and installations that took place across the country in the last 24 days. Of the total attacks, 132 occurred in Dhaka division, including 95 in the capital city," said a press release here today.
Besides, 22 arson incidents took place in Chattogram division, 24 in Rajshahi, seven each in Barishal and Rangpur, two in Khulna, two in Mymensingh and one in Sylhet division, the press release said.
Fire service statistics showed that five persons, including two firefighters, were assaulted while discharging duties.
During the period, a total of 118 buses, three microbuses, two private cars, eight motorcycles, 26 trucks, 13 covered vans, one ambulance, two trains, three human haulers, three pickup vans and three CNG-run auto rickshaws, a vehicle of fire service and a police car were set on fire during the period.
Apart from these, five BNP offices, one Awami League office, one police box, one councillor's office, two electricity offices, one bus counter and two showrooms were burnt during the period.