Trinomool BNP, Ganatantrik Forum forge alliance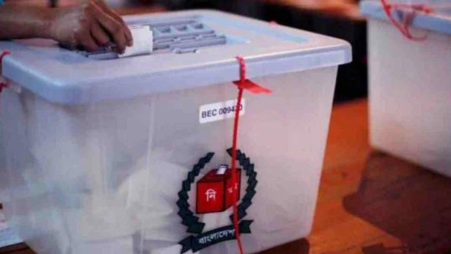 DHAKA, Nov 20, 2023 (BSS) - Trinomool BNP and Pragatishil Ganatantrik Forum have formed an election alliance to contest the 12th Jatiya Sangsad elections slated for January 7.
As Pragatishil Ganatantrik Forum doesn't have Election Commission's registration, there is obligation to form an alliance to contest the election, said a press release.
The decision of forming the alliance was taken at a meeting with the two parties at Trinomool's central office at Topkhana road.
Pragatishil Ganatantrik Forum's general secretary and Chattogram University Central Students' Union (CUCSU) former general secretary Azim Uddin Ahmed led the party in the meeting while Trinomool's chairperson Shamser Mobin Chowdhury led its side.
After the meeting, Trinomool BNP collected the fourm's nomination forum formally.