Bangladesh delegation will play strong role in COP-28: Shahab Uddin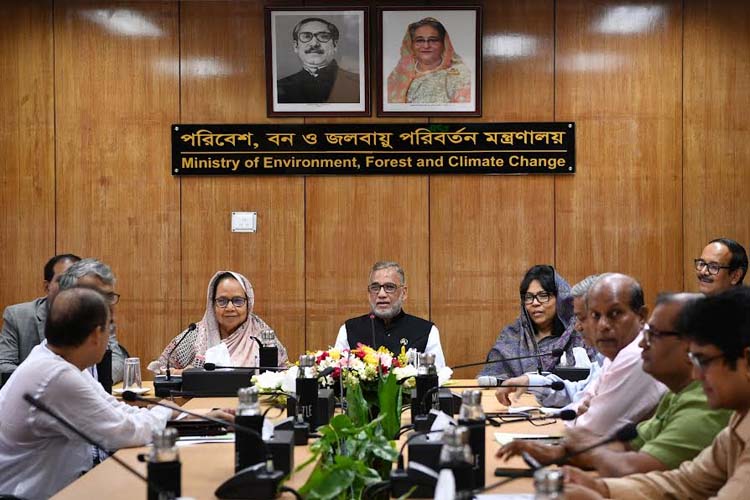 DHAKA, Nov 20, 2023 (BSS) - Environment, Forest and Climate Change Minister Md Shahab Uddin today said the Bangladesh delegation will play an effective and strong role in this year's COP28 conference as well.

"The delegation of Bangladesh will play an effective role in various issue-based discussions in the conference on behalf of least developed countries and countries that are vulnerable to climate change," he told a meeting at the secretariat here on the occasion of the COP-28 meet.
The environment minister said "Loss and Damage Fund Operationalize" and "Detailed Arrangement" will be fixed at the climate summit to be held in Dubai, United Arab Emirates during 30 November to 12 December 2023.
He said a position paper has already been prepared with the opinion of prominent climate experts of the country and related ministries and organisations aiming to highlight the position of Bangladesh in the COP28 meet.
Like the previous COP, Bangladesh has set up a pavilion of 152 square metres at the COP28 conference and will organise various sideline events there, Shahab Uddin said.
Deputy Minister for Environment, Forest and Climate Change Begum Habibun Nahar, Environment Secretary Dr Farhina Ahmed and Additional Secretary (Environment and Climate Change) Sanjay Kumar Bhowmik were, among others, present at the meeting.