PM unveils book on 'Bangabandhu Sheikh Mujib-er Bhashon'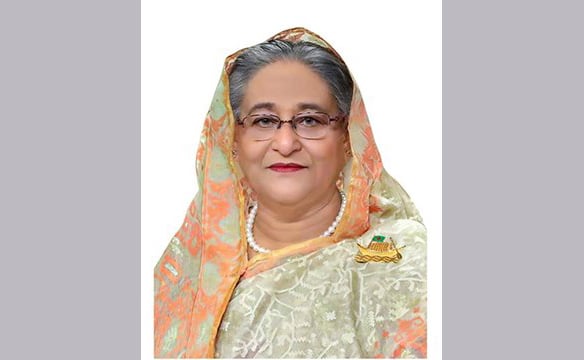 DHAKA, Nov 20, 2023 (BSS) - Prime Minister Sheikh Hasina today unveiled a book titled "Bangabandhu Sheikh Mujib-er Bhashan", a compilation of 58 speeches of Father of the Nation Bangabandhu Sheikh Mujibur Rahman.
She uncovered the book compiled by chairman of Palli Sanchay Bank and former senior secretary Md Akram-Al-Hossain at her official residence Ganabhaban.
The premier wrote the introduction of the book, which also included the QR code of the full audio version of every speech.
Mowla Brothers published the book.
Compiler Md Akram-Al-Hossain and Mowla Brothers owner Ahmed Mahmudul Haque were present at the book launching ceremony.
The publisher of the book said the speeches of Bangabandhu Sheikh Mujibur Rahman are invaluable elements of history. His speeches reflect his struggling life on the one hand and highlight the glory of sacrifice of Bangalee nation and desire for freedom, he said.
"Bangabandhu's speech is a bright document of economic, political and cultural freedom of Bangalees," said Mahmudul Haque.
As a result of Bangabandhu's historic strong speech on March 7 in 1971, an independent Bangladesh emerged through a long nine-month war of liberation. Bangabandhu was acclaimed with the title of "Poet of Politics" in the international arena due to the historic speech.

Later, UNESCO recognized the speech as "Documentary Heritage" by incorporating it in the Memory of the World International Register (MOW), Haque said.
His speeches included in this book will guide the political, economic and cultural freedom of not only the people of Bangladesh but also the people of the whole world, he added.