425 RAB patrol teams deployed across country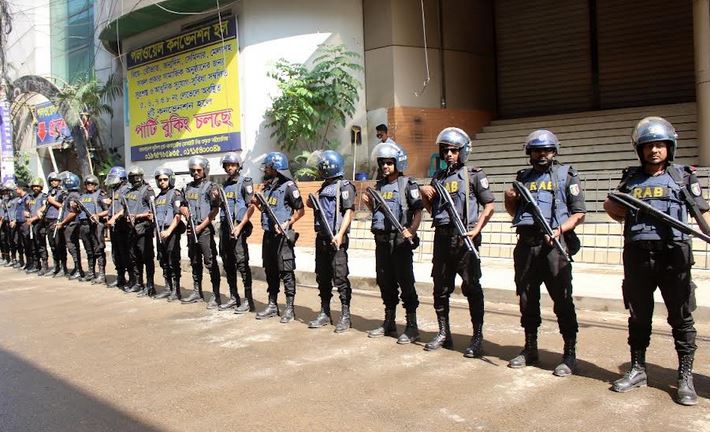 DHAKA, Nov 20, 2023 (BSS) - A total of 425 patrol teams of Rapid Action Battalion(RAB) have been deployed across the country in an attempt to avoid any unpleasant situations in the country.
"RAB in plain cloth beefed up surveillance aiming to resist violence...with deployment of 145 RAB patrol teams in the capital, 425 teams now have been deployed across the country ", said RAB legal and mass media section chief Commander Khandoker Al Moyeen.
Intelligence surveillance has been beefed up aiming to avoid any sabotage and violence, he said, adding that intensive watch has been increased in all important places including bus stoppage and railway station and it will continue aiming to prevent any kind of unpleasant incidents.
Even escorts are being provided by the RAB patrol team to the freight trucks and long route public transports as the people and the goods could be reached at the destinations safely.