Bangladesh Army Chief visits different places in India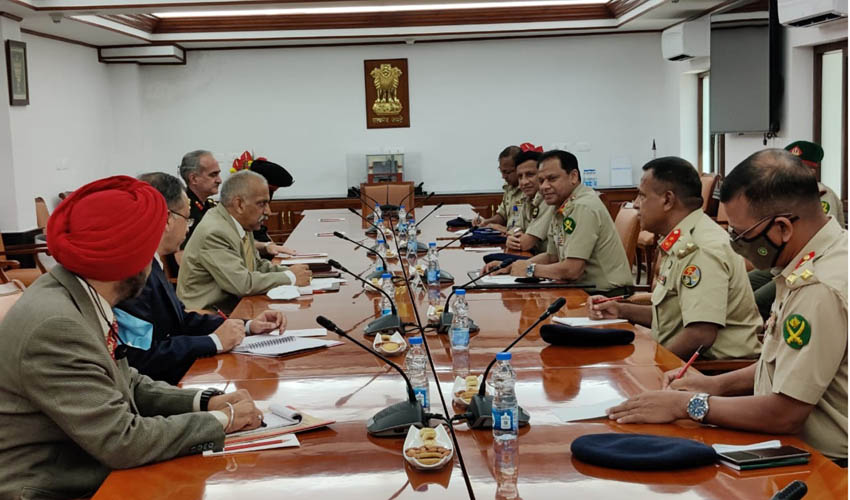 DHAKA, Sept 6, 2021(BSS) - Chief of Army Staff General SM
Shafiuddin Ahmed visited the 50 Independent Patrol Brigade of Indian
Army, the National Defense College of India (NDC).
He also met Lieutenant General (Retd.) Vinod G. Khavare, Military
Adviser to the Secretariat of the State Security Council at the Office
of the Prime Minister of India, said an ISPR press release.
On September 5, the Chief of Army Staff visited 50 independent
parachute brigades of the Indian Army. There, the Chief of Army Staff
was given an idea about the capability activities and training of the
brigade.
This brigade was the first to enter Dhaka through Tongi as a member
of the Allied Forces in the Great Liberation War of 1971.
On Monday morning, the Army Chief visited the Wargame Development
Center and Defense Image Processing and Analysis Center in India.
There he learned about the activities and technical issues of the
two institutions and discussed possible areas of future cooperation.
The Chief of Army Staff discussed various security issues during
his meeting with Lt. Gen. (retd) Vinod Khandare.
Army Chief General SM Shafiuddin Ahmed addressed NDC course members
and faculty at a seminar on India-Bangladesh bilateral relations,
foreign policy and security at the National Defense College in India
on September 6.
In the open discussion at the end of the seminar, he answered
various questions of the NDC course members.
Bangladesh Army Chief General SM Shafiuddin Ahmed today left here
on September 4 on a Bangladesh Air Force flight for India on a 3-day
official visit.
He is expected to return home on September 8, 2021,the release added.