Bangabandhu's dream was to build non-communal Bangladesh: Faridul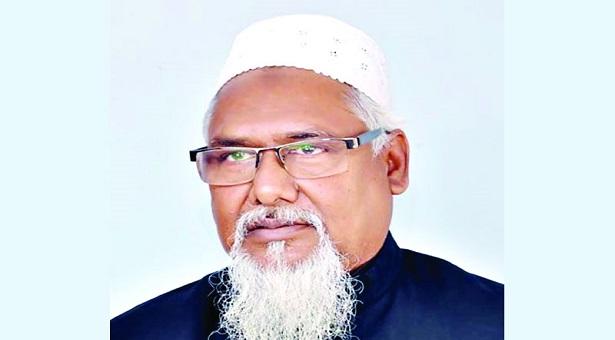 DHAKA, Sept 5, 2021 (BSS) - State Minister for Religious Affairs Md
Faridul Haque Khan today said Father of the Nation Bangabandhu Sheikh
Mujibur Rahman wanted to build a non-communal Bangladesh.
"Building a non-communal Bangladesh was a lifelong dream of
Bangabandhu. The Ministry of Religious Affairs is implementing various
activities in the light of the directives of Prime Minister Sheikh
Hasina to establish Bangladesh with communal harmony," he said.
The state was talking to the delegation of 'Amrai Pari Paribarik
Nirjaton Protirodh Jote' at his office here, a press release said.
The state minister added that the government is organizing regular
inter-religious dialogues, view-exchanging meetings and discussions
with leaders of all religious communities, public representatives,
administration, civil society representatives and other stakeholders
in different parts of the country with the aim of building a
non-communal society with religious values.
Under the prudent leadership of the Prime Minister Sheikh Hasina,
the government is working relentlessly to build this country, which
was achieved through the great war of liberation under the leadership
of the Father of the Nation, as a safe country for all people
irrespective of religion, caste, gender and language, he continued.
"Our government is aware of those who are destroying the communal
harmony of the country," he added. The state minister said everyone
should be vigilant so that extremism, militancy and terrorist
activities do not return to the country.
He said out of 560, a total of 50 model mosques and Islamic cultural
centers have already been inaugurated in the country.
The remaining mosques will be opened soon, he said, adding that many
social problems can be solved by using the platforms of these mosques
to provide necessary training to the country's marginal Khatibs, Imams
and religious preachers.
'Amrai Pari Paribarik Nirjaton Protirodh Jote' Chairperson Sultana
Kamal led the delegation. Secretary of the Ministry of Religious
Affairs Md Nurul Islam was also present there.