Acquisition of ITU membership fruit of Bangabandhu's visionary leadership: Jabbar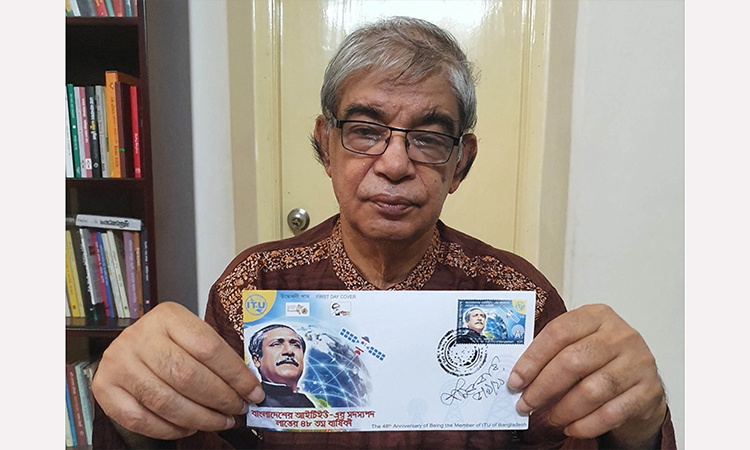 DHAKA, Sept 5, 2021 (BSS) – Posts and Telecommunications Minister Mustafa Jabbar today in a statement said that the acquisition of membership of the ITU was the fruit of Bangabandhu's visionary leadership.
"Bangabandhu sowed the seeds of digital Bangladesh by becoming a member of this organization even while standing on the ruins of war in newly independent Bangladesh," he said.
The minister also released a commemorative stamp worth Tk 10 and an opening envelope worth Tk 10 from his office here, marking the 48th anniversary of the membership of the International Telecommunication Union (ITU), the United Nations specialized body for telecommunications technology, said a press release.
On this day in 1973, under the the visionary leadership of Father of the Nation Bangabandhu Sheikh Mujibur Rahman, the newly independent Bangladesh became a member of the ITU, opening the golden door of Bangladesh to the world of telecommunications.
Following this, Bangabandhu Sheikh Mujibur Rahman germinated the seeds of Digital Bangladesh by setting up a satellite ground station at Betbunia, establishing a T&T board and gaining UPU membership to ensure modern telecommunication services to the world.
"From 1996 to 2001, Hasina converted the sprouted seeds into saplings," he said.