Use modern technology in sugarcane production: Razzaque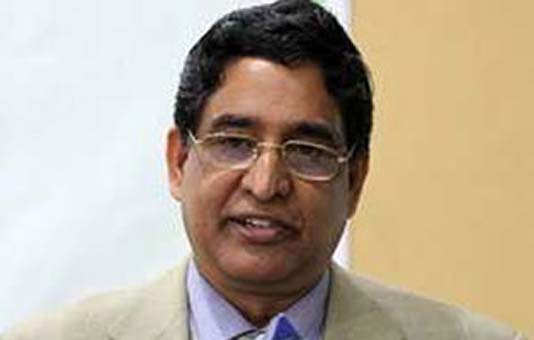 DHAKA, Sept 3, 2021 (BSS) – Agriculture Minister Dr Abdur Razzaque today said modern technology should be used in both sugarcane production and threshing or sugar mills in the country.
He came up with the remark while speaking at the inaugural session of a training course on 'Modern Technology Use in Sugarcrop Cultivation' through videoconferencing from Dhaka.
Bangladesh Sugarcrop Research Institute (BSRI) arranged the training course at the conference room of Dhanbari Upazila Parishad in Tangail, a ministry press release said.
The agriculture minister said if sugarcane production and productivity increase due to modern technology use, its cultivation will be profitable.
"At the same time, additional crops with sugarcane should be cultivated. Sugarcane cultivation will be profitable if the supplementary crops are cultivated with improved varieties invented by the BSRI. Then farmers will be encouraged to cultivate sugarcane," he said.
Razzaque said the country's sugar mills are very old ones and sugar production technology is not modern too.
On the other hand, the productivity of sugarcane in fields is low and the cost of sugar production is much higher, he said.
Stressing the need for assessing whether the cost of sugar production could be minimised, the agriculture minister said, if necessary, a model sugar mill can be set up on experimental basis to this end.
Along with this, improved sugarcane varieties must be cultivated at field level, he said.
Chaired by BSRI director general Dr Amjad Hossain, the meeting was addressed, among others, by BSRI director Samjit Kumar Pal, its Jamalpur Sub-Centre chief scientific officer Khandaker Mohiul Alam and deputy director of Department of Agriculture Extension (DAE) Ahsanul Basar (Tangail).