SSF bill -2021 placed in JS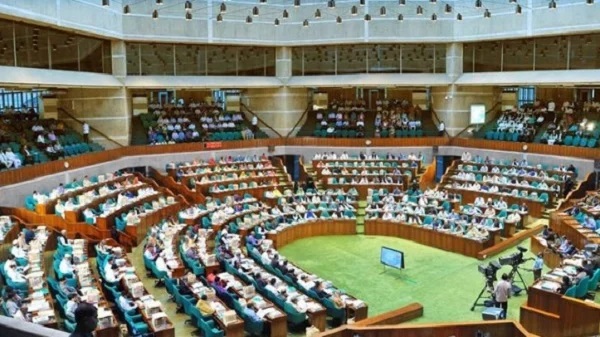 SANGSAD BHABAN, Sept 3, 2021 (BSS) – Special Security Force Bill, 2021 was placed in the Jatiya Sangsad aiming to bring the family members of the country's founding president Sheikh Mujibur Rahman, alongside the president and the prime minister of the country, under life-long security coverage of the force.
Liberation War Affairs Minister AKM Mozammel Haque today placed the bill in the House with Speaker of the Jatiya Sangsad Dr Shirin Sharmin Chaudhury in the chair.
Piloting the bill, the minister said the proposed bill has been placed for amending the previous Special Security Force Ordinance 1986.
On May 17, the cabinet in principle endorsed the draft bill that incorporated family members of Sheikh Mujibur Rahman for providing lifelong state security to them at home and abroad.
The cabinet secretary on that day said that Sheikh Mujib's two surviving daughters, their husbands and children would get SSF for their security according to the proposed law.
He said that the very important persons like the head of the government or state from foreign countries or anyone designated as a very important person by the government in the country also get SSF security coverage.
Bangabandhu Sheikh Mujibur Rahman was assassinated along with all but two of his family members on August 15, 1975, at his Dhanmondi residence in Dhaka by a group of army personnel.
His daughters — Sheikh Hasina, now the prime minister, and Sheikh Rehana — survived the massacre as they were abroad at that time.
The principal duty of the force is to provide physical security to the president and the prime minister.
'The proposed law would replace the Special Security Force Ordinance 1986, which was a martial law proclamation and was nullified by a High Court Order,' cabinet secretary Khandker Anwarul Islam told a press briefing after the meeting.
The minister urged the house to sent the bill to the parliamentary standing committee on Law, Justice and Parliamentary Affairs Ministry for providing report within 30 days.