Tofail's condition 'stable' at Delhi hospital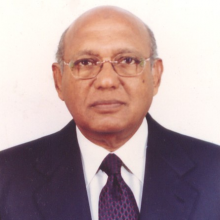 By Aminul Islam Mirja
NEW DELHI, Sept 3, 2021 (BSS) – Doctors at a hospital here have described veteran politician Tofail Ahmed's health condition as "stable" hours after he was flown to the Indian capital for treatment this afternoon as he suffered a stroke in Bangladesh on August 30.
"His condition is stable…we kept him at the Intensive Care Unit (ICU) for further observation," said Dr Arun Garg, head of Neurology Department at Medanta Multi Super Specialty Hospital in Gurgaon, Haryana, about nine kilometres away from New Delhi.
Talking to the BSS New Delhi bureau chief over phone, Dr Garg said that he along with his team examined the ailing leader and suggested some medical check-ups.
"Nothing to be worried, hopefully we would be able to send him to cabin bed by tomorrow, if everything goes well," he added.
Meanwhile, Bangladesh High Commissioner in New Delhi Muhammad Imran visited Tofail Ahmed, a senior Awami League leader, at the hospital. He enquired about his health treatment procedures.
A former minister, Tofail Ahmed was flown to New Delhi this afternoon by an air ambulance, according to his personal aide Abul Khayer.
A member of the ruling party's Advisory Council, Tofail had been undergoing treatment at Square Hospital in Dhaka after suffering "a mild stroke" on August 30.
The 77-year-old politician was elected lawmaker for five times and served as minister in several ministries under Awami League government led by Prime Minister Sheikh Hasina.