DUCS awards 10 students for writing letter to Bangabandhu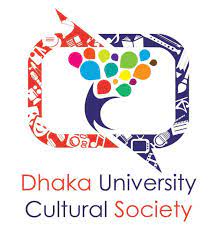 DHAKA, Sept 3, 2021 (BSS) - Ten students have been awarded for writing letters to Bangabandhu in an event 'Dear Bangabandhu' marking National Mourning Day and 46th martyrdom anniversary of Father of the Nation Bangabandhu Sheikh Mujibur Rahman.

Books and certificates were given to the winners at a special webinar on Thursday night, organized by Dhaka University Cultural Society (DUCS), said a press release here today.

The award winners from junior group are Mir Farhin Rahman Labib, Yasha Tasmia Khatun Jui, Badal Hossaen and Isadi Jahan while Sabiha Sultana Pushpa, Md. Ruhul Amin, Mahfuza Mahbub, Suihainu Marma and Mohammad Saif were awarded in senior group.

Ekushey Padak winning journalist and columnist Ajay Das Gupta and Bangla Academy Award winning writer freedom fighter Harun Habib addressed the award giving ceremony, with DUCS President Hillol Shekhar Samaddar in the chair.

DUCS arranged the letter writing competition on Bangabandhu to pay tribute to Father of the Nation Bangabandhu Sheikh Mujibur Rahman.

This year, the competition titled 'Letter to Bangabandhu' was held online due to the Covid-19 pandemic, added the release.

Participants were supposed to write their feelings about Bangabandhu under the title 'Dear Bangabandhu' within 1500 words to take part in the competition.

The competition was open to all which consisted of two sections — junior group for primary to secondary school students and senior group for higher secondary to upper graders.