Hasan seeks closer ties with Japan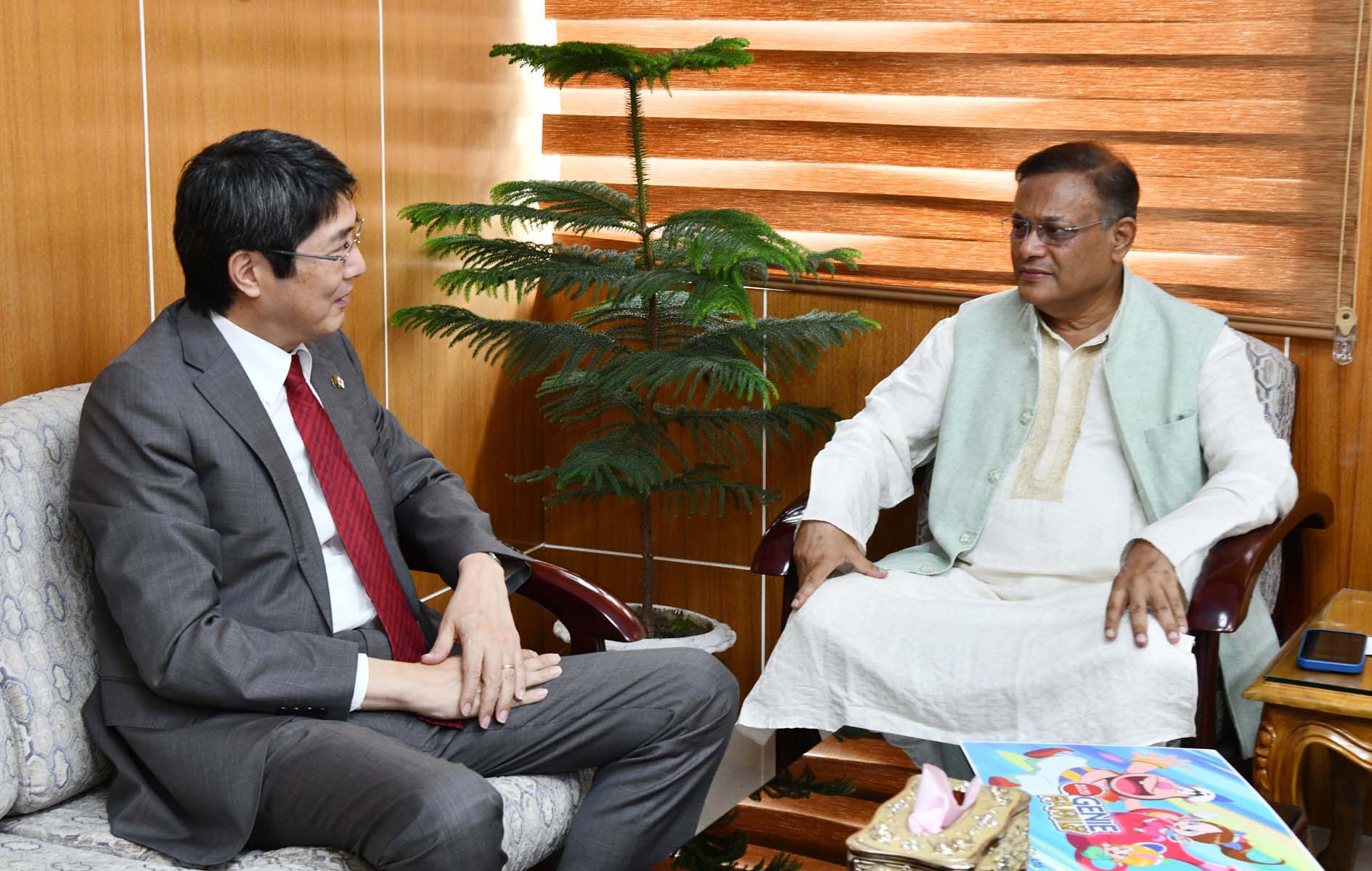 DHAKA, Oct 1, 2023 (BSS) - Information and Broadcasting Minister Dr Hasan Mahmud sought Japanese cooperation to build up closer ties and work more closely as Japanese ambassador to Bangladesh Iwama Kiminori paid a courtesy call on him at his Secretariat office.
The minister extended thanks to the envoy for his country's support in economic and infrastructural sectors over the last 52 years.
Talking reporters after the meeting the minister said, "We discussed how the two countries can work more closely in future."
As they discussed about the next general elections the minister informed the ambassador of the government's firm commitment to hold a free, fair, transparent, credible election with participation of political parties and people.
However, BNP, a major political party is boycotting the polls consequently, which is not a good practice for democracy, he said.
Pointing out the political violence created by BNP in 2013, 2014 and 2015 particularly the violence ahead of 2014 general election the minister said BNP is still out to create chaos before the coming polls.
Replaying to a quarry about BNP's movement, Dr Hasan, also Awami League joint general secretary, said none will be allowed to unleash violence in the country.
"Anyone can wage political movement and demand government's resignation, but issuing an ultimatum specifying time and date to topple the government is not acceptable and it is not language of politics," he said.
"BNP's statements reveal that they want to carry out violence and sabotage. But none will be allowed to make the country unstable," he said.
The minister said the Awami League is a party of common masses and it knows very well how to deal with trouble makers in the political ground.