Ansar-VDP members are playing important role in curbing crimes-Khasru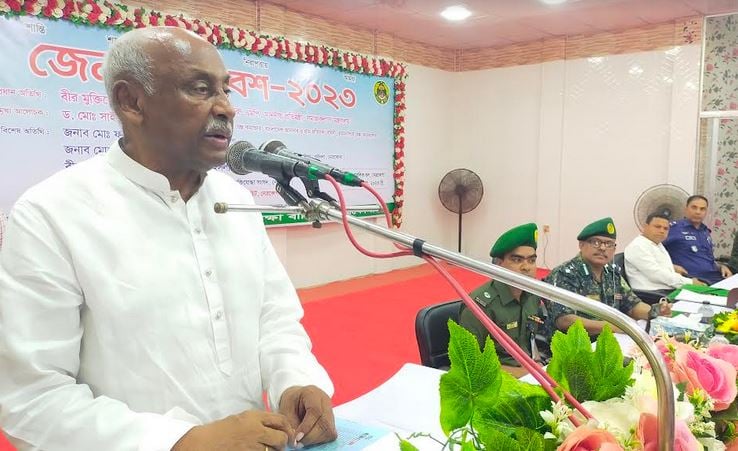 NETRAKONA Oct 1, 2023 (BSS)-State Minister for Social Welfare Ashraf Ali Khan Khasru today said the members of the Ansar and VDP are playing an important role in curbing crime, terrorism and anti-social activities from the society and maintaining law and order smoothly.
"The Ansar and VDP members have already attained trust and confidence of the people by discharging their duties with utmost sincerity and honesty in preventing crime, terrorism and all sorts of anti-social activities and maintaining law and order," he said while addressing a rally of Ansar and VDP personnel at local public hall here as chief guest.
He expressed his hope that the Ansar and VDP members will continue to render their service with utmost sincerity and devotion to build the country as "developed, prosperous and smart by 2041" as envisioned by Prime Minister Sheikh Hasina.
Chaired by Additional District Magistrate Netrakona Mohammad Ashik Nur , the rally was addressed ,among others , by Range Commander of Ansar and VDP Mymensing Dr. Mohammad Saifur Rahman and Additional Police Super Shahed Ali Pathan and District Commandant of Ansar and VDP Netrakona Golam Moulah Tuhin.
Later, the chief guest distributed prizes to 15 Ansar and VDP members for their outstanding contributions in maintaining law and order in the district.