Action plan stressed to involve media as tourism stakeholder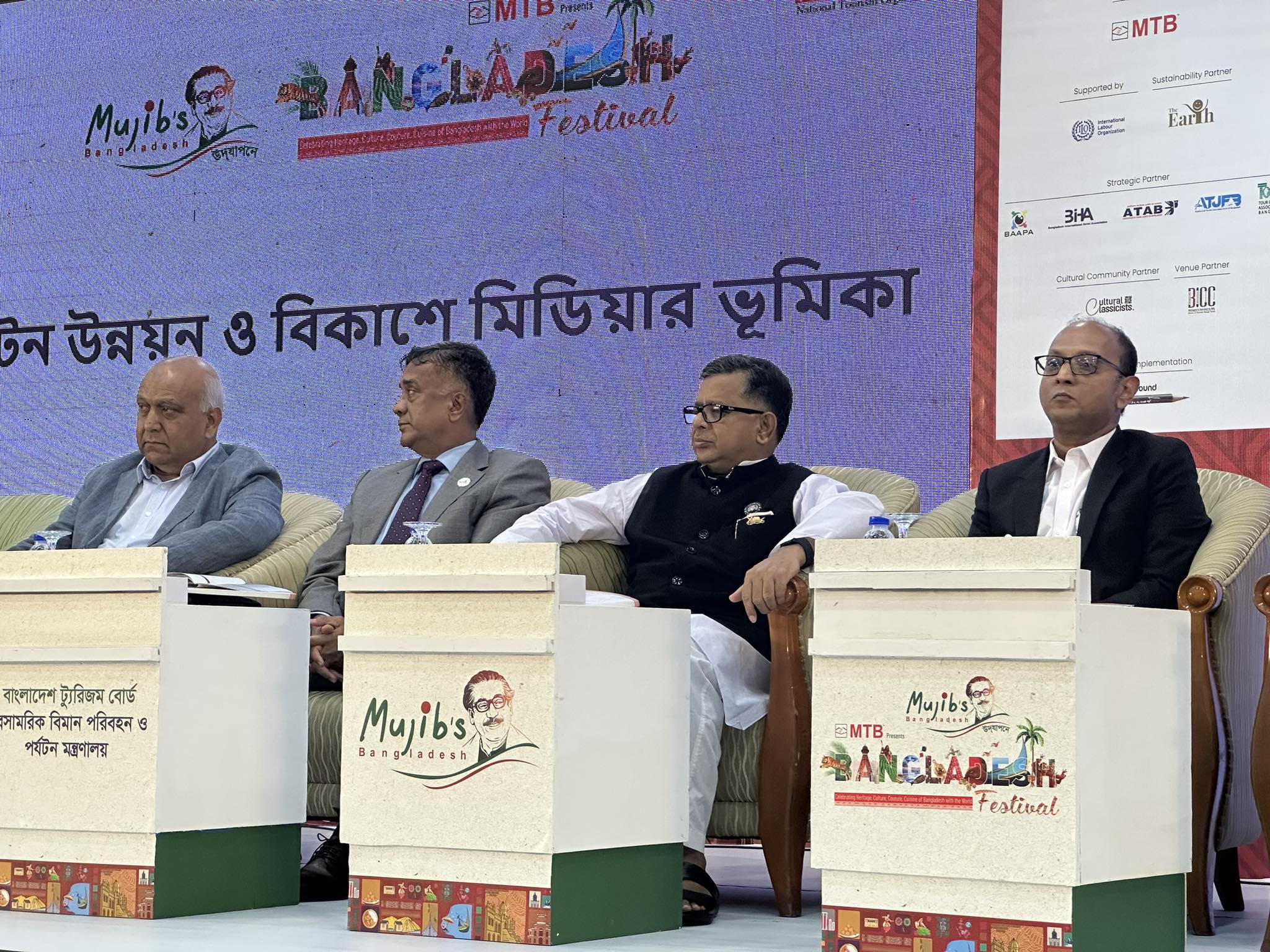 DHAKA, Oct 1, 20123 (BSS) - Speakers at a seminar here have underscored for an action plan to involve media as a functional stakeholder of tourism in further expansion and promotion of the country's travel and leisure sector.
Without proactive role of media, no country can promote its untapped potentials of tourism in front of travel loving people, they said.

The seminar titled "Role of Media in Tourism development" was organized by Aviation and Tourism Journalists Forum of Bangladesh (ATJFB) at Bangabandhu International Conference Center in the capital on Saturday afternoon.
State Minister for Civil Aviation and Tourism Md Mahbub Ali spoke as the chief guest while Civil Aviation and Tourism secretary Mokammel Hossain and Civil Aviation Authority of Bangladesh (CAAB) chairman Air Vice Marshal M Mafidur Rahman spoke as the special guest and guest of honour respectively.
ATJFB president Md Tanzim Anwar moderated the seminar while general secretary Ziaul Haque Sabuj gave the welcome speech.

The state minister urged the media to find out why Bangladesh is getting less foreign tourists comparing to its neighboring countries.
He said Bangladesh visa system should be simplified for foreign tourists while even conservative country like Saudi Arabia is currently planning to entertain tourists without a visa.
"There is no shortage of domestic tourists in the country, now we need to attract foreign tourists, we need to see our visa mechanism in more generous way," he said.
The state minister also urged the media personnel to play a positive role in promoting tourism.
Tanzim Anwar said there is no alternative to sensitize and build capacity of media as well as to make participation of newsmen in tourism related policymaking process for promoting tourism at home and abroad.
Editor of Bangladesh Monitor Kazi Wahidul Alam, Secretary General of Association of Travel Agents of Bangladesh (ATAB) Abdus S Aref, President of Tour Operator Association of Bangladesh (TOAB) Shiblul Azam Koreshi
and Secretary General of Bangladesh PATA Chapter Taufiq Rahman spoke as panel discussants.
The seminar was held on the sidelines of the four-day long "Bangladesh Festival" organized by Bangladesh Tourism Board (BTB) marking the World Tourism Day.