Australia fires force evacuations as country swelters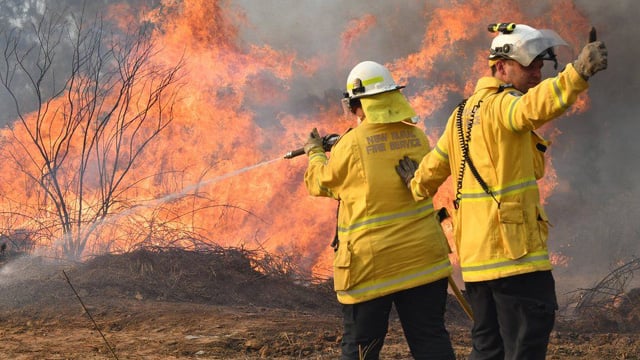 SYDNEY, Oct 1, 2023 (BSS/AFP) - Out-of-control bushfires forced hundreds of residents and tourists to flee several towns in rural southeast Australia Sunday, as the country sweltered in extreme temperatures.
People in four towns in Victoria state's Gippsland, a region of national parks and wineries popular with tourists, were told to evacuate immediately while residents of three other towns and surrounding areas were warned to prepare to leave.
Among those who escaped was Briagolong resident Rob Saunders, who saw the flames reach his house.

"I watched the main water tank, the plastic tanks melt away," he told public broadcaster ABC.
"The car port is gone, the camper trailer and bits and pieces all went up (in flames).
"I looked to the side of my house, it's a mud brick, raw timber house, one of my verandah posts was on fire...it was time for me to go."
Further north in Sydney, temperatures reached 35.5 degrees Celsius (95.9 degrees Fahrenheit) -- the warmest October day since 2019. The hottest October day on record was 38.2C in 2004.
October temperature records are usually set towards the end of the month, as the days get longer and Australia gets closer to summer.
But Angus Hines, senior meteorologist from the Bureau of Meteorology, told AFP: "To even be within cooee (near to records) on the first day of the month is unusual, for sure."
As global temperatures rise due to climate change, scientists have warned heatwaves and other extreme weather events will become more frequent and intense.