Guatemala prosecutors seize vote tallies after scuffle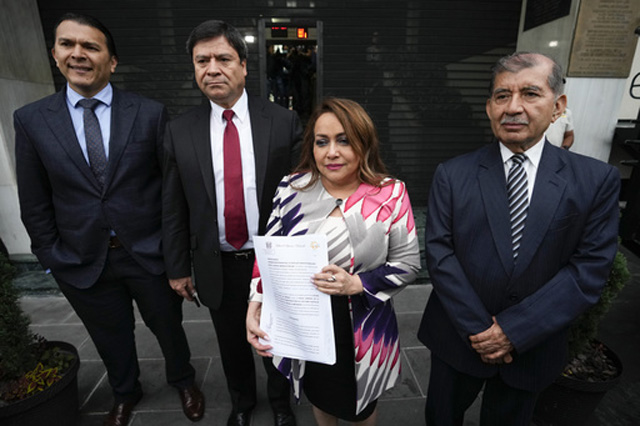 GUATEMALA CITY, OCT 1, 2023 (BSS/AFP) - Police from the Guatemala prosecutor's office scuffled Saturday with magistrates in the electoral court while seizing boxes containing tally sheets from this year's presidential election, in a move denounced in foreign capitals.
"We are no longer the guarantors of any records. They took all the boxes with the results," magistrate Blanca Alfaro told reporters moments after the chaotic scene at the Supreme Electoral Tribunal (TSE).
Alfaro and other magistrates argued, pleaded and tussled with police and prosecutors as the latter group attempted to remove the boxes, according to a Facebook posting by the TSE.
The seized records, according to magistrate Gabriel Aguilera, came from the June first-round election that launched Social Democrat Bernardo Arevalo en route to a stunning runoff victory in August.
Arevalo has denounced the prosecutor's efforts as a "coup d'etat in progress" aimed at keeping him from assuming power in January.
"The Public Ministry is continuously and systematically violating the Guatemalan legal system," Arevalo said on X, formerly known as Twitter, calling Saturday's developments "an example of the violence that the coup plotters are exercising on the people."
The raid began on Friday following allegations of election irregularities, according to prosecutor Rafael Curruchiche, who led the operation.
Election observers, however, said they saw no evidence of fraud.
The latest raid drew condemnation from the United States, European Union and the Organization of American States.
"We will pursue accountability for those who participate in efforts to undermine the democratic transition to President-elect @BArevalodeLeon," US Assistant Secretary of State Brian Nichols said on X.
Also on X, EU foreign policy chief Josep Borrell denounced the raid as "unacceptable," adding, "The siege on democracy cannot continue."
And an Organization of American States observer mission decried the raid as "shameful."
The electoral judges had asked the country's highest court to grant protection against seizure of the records, which they said would be "a violation of the democratic system."
They described the raid -- the fourth carried out at TSE headquarters -- as an "intimidating act" designed to cast doubt on the results.
Curruchiche's actions have been backed by Attorney General Consuelo Porras and authorized by Judge Fredy Orellana. All three have been described as "corrupt" and "undemocratic" by Washington officials.