Mali separatists claim deadly attack against army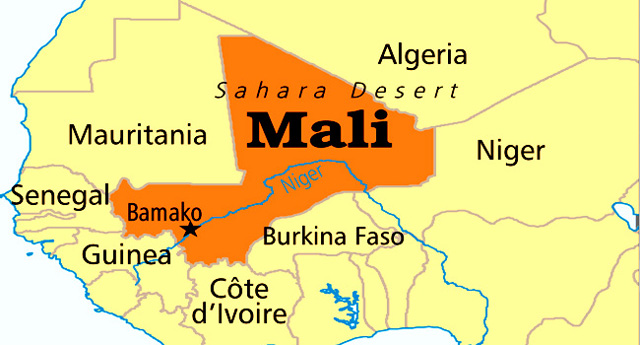 DAKAR, Oct 1, 2023 (BSS/AFP) - Tuareg-dominated separatist groups said on Saturday that they had inflicted heavy losses on the Malian military in an attack in the troubled country's centre.
The rebels said they had counted 98 dead soldiers.
The claim came in a statement from the Permanent Strategic Framework which is dominated by the Coordination of Azawad Movements (CMA), an alliance of predominantly Tuareg separatist groups.
The rebels also said they had wounded dozens of soldiers, taken five prisoner, while losing seven of their own fighters.
The claims made by rebels, and all sides involved in the fighting, are difficult to verify because of the remoteness of the affected areas.
Access to independent sources is complicated by the conflict.
The Malian army had only acknowledged an assault on one of its camps in Dioura in the Mopti region on Thursday, without giving further details.
Despite the official information blackout, images and claims linked to the incident quickly spread online.
If confirmed it would mark the CMA's most southerly operation since it resumed attacks against the Malian army in the north of the country at the end of August.
The north of Mali has seen a resumption of hostilities by the CMA and an intensification of jihadist attacks against the Malian army.
Operations have targeted several army positions.
The upsurge in violence coincides with the ongoing withdrawal of the UN mission, pushed out by the junta that took power in 2020.