Sheikh Hasina's 77th birthday celebrated in Rajshahi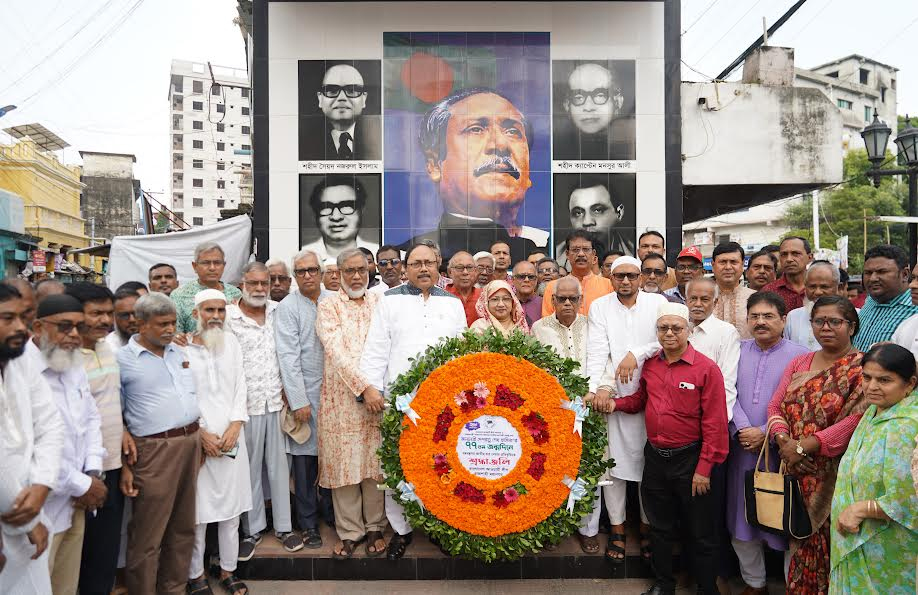 RAJSHAHI, Sept 28, 2023 (BSS) - Local units of Bangladesh Awami League (AL) and its front organizations and different educational institutions and professional bodies here celebrated the 77th birthday of Prime Minister Sheikh Hasina in a befitting manner today.
On the occasion, the city unit of the AL arranged various programmes at its Kumarpara office.
Mayor of Rajshahi City Corporation and Awami League Presidium Member AHM Khairuzzaman Liton, flanked by scores of local leaders, placed floral wreaths on the portraits of Father of the Nation Bangabandhu Sheikh Mujibur Rahman and four national leaders.
They also offered special prayers seeking divine blessings for eternal peace of the departed souls. They also prayed for a long and healthy life of Prime Minister Sheikh Hasina.

After johar prayers, Mayor Liton distributed food among the destitute and floating people at his Rani Bazar political office. He also distributed food among the orphans of Ranibazar Hafizia Madrasha and Orphanage to mark the day.
Speaking on the occasion, the mayor categorically said there is no alternative to Prime Minister Sheikh Hasina in Bangladesh for its cherished development.

"Prime Minister Sheikh Hasina is determined to take forward the country's progress continuously. She has been working relentlessly for the development of the country along with elevating the fate of its people. None can dare to stop the development trend," he said.

Rajshahi University (RU), Rajshahi University of Engineering and Technology (RUET), Rajshahi Medical University and other educational institutions celebrated the birthday through separate programmes.

RU held a discussion titled "Bangabandhu and Ganatantantrik Samajtantra" at the Senate Building and Director General of Bangladesh Institute of Development Studies Dr Binayak Sen addressed the discussion as focal person.
RU Vice-chancellor Prof Golam Sabbir Sattar, Pro-vice-chancellor Prof Humayun Kabir, Treasurer Prof Obayedur Rahman Pramanik, Bangabandhu Chair Prof Sanat Kumar Saha and Registrar Prof Abdus Sakam also spoke on the occasion.